NEW: SATORI-2pro : V + X-tail versions / glider + electro

SATORI is one of the most successful F3J and F5J-models.Pilots like it especially for its good penetration and gliding performance but last but not least because it is a very elegant and beautiful glider with outstanding design. We always optimized the model during the last year and now it time for a more visible facelift: the SATORI-2pro !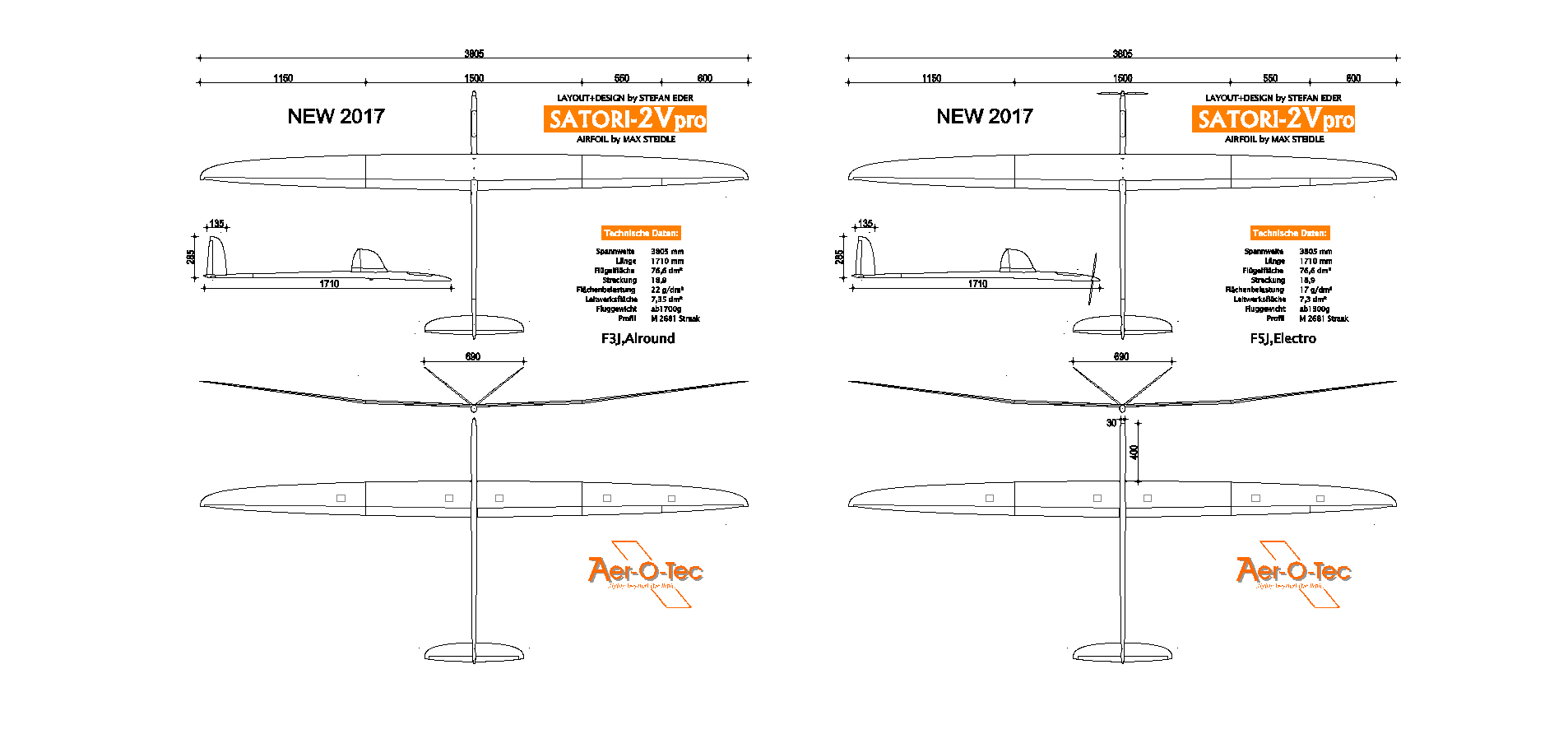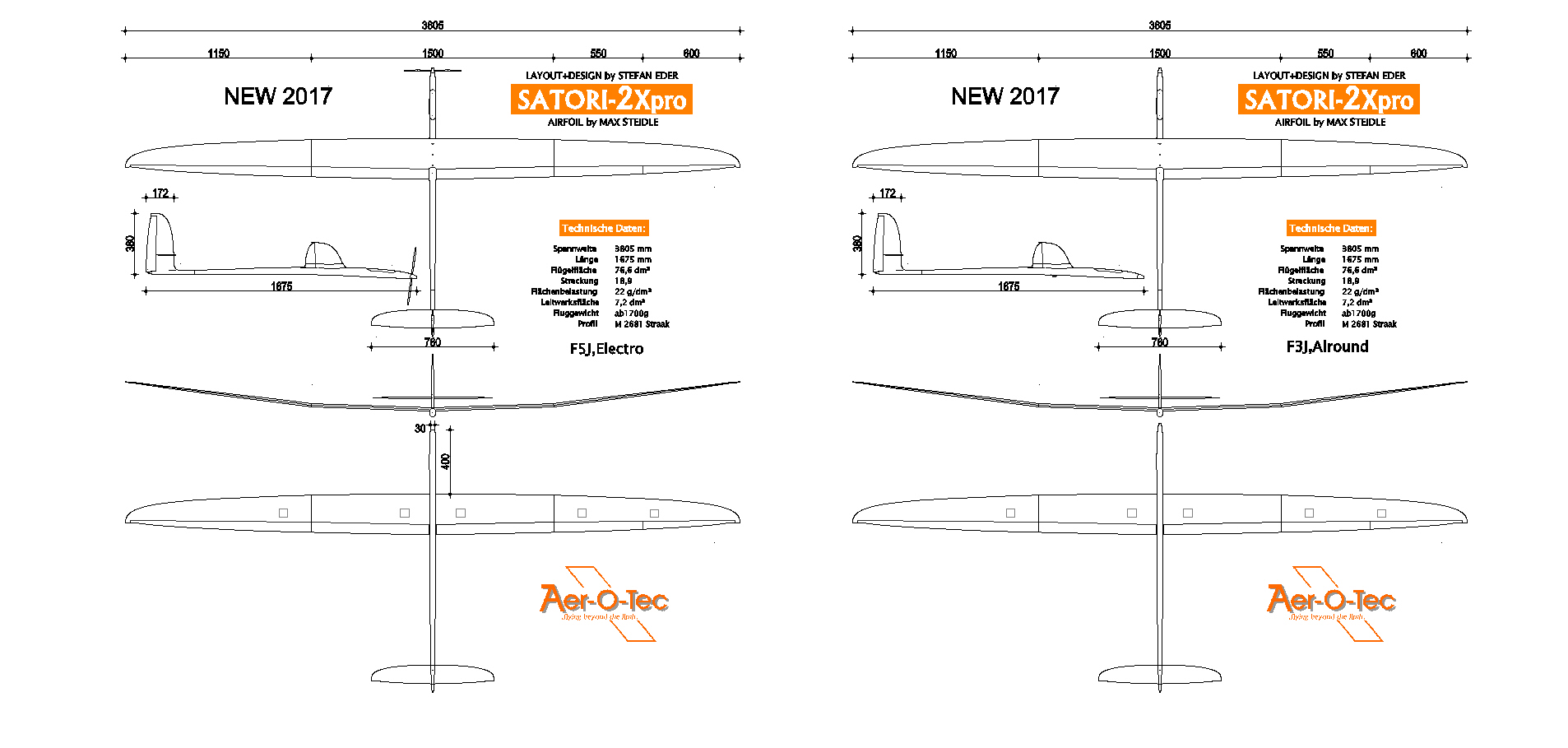 The new wingtip with modified airfoil and wingspan of 3,80m is the hightlight of the new version. Also there is a new fuselage with bigger rudder fin and longer v-tail boom. also the nose is pre-cut for 30mm spinners.For pure gliders there is a additional glider nose.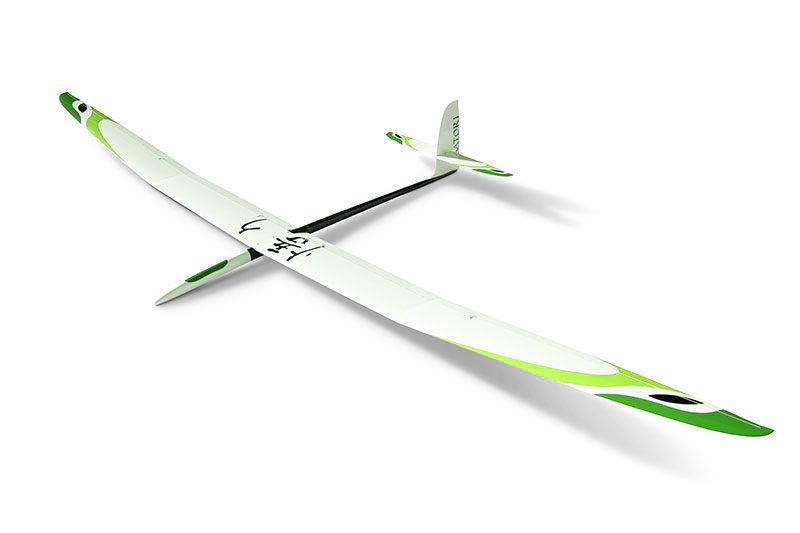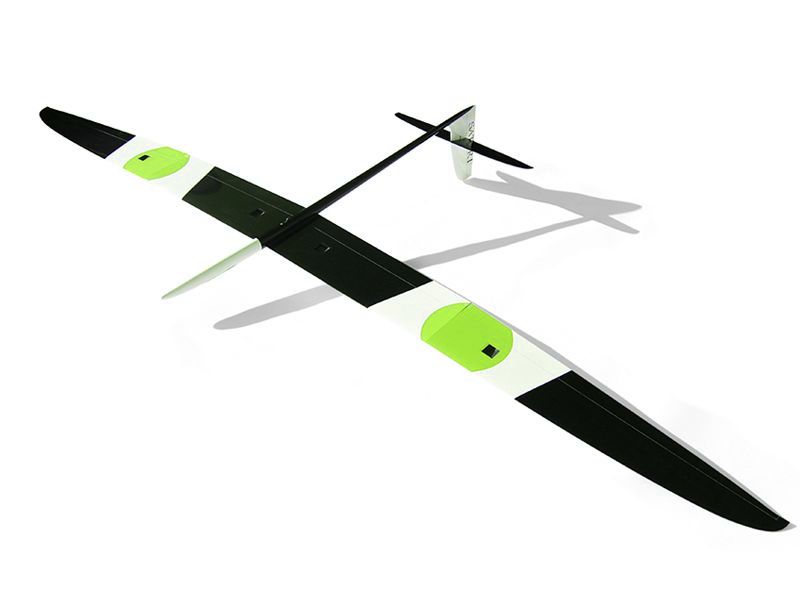 New SATORI-2pro offer more lift in comparison to 3,60m-version SATORI-1. It is optimized for F3J and F5J soaring but it still keeps the beloved alround and dynamic performance which make the SATORI so popular !

You may choose between standard linkage version for wings and clean iDS-version wing ! Also the new wingtip offers the possibility to create a 6-servo wing.
The landings (brake) with new 6-servo wing are amazing !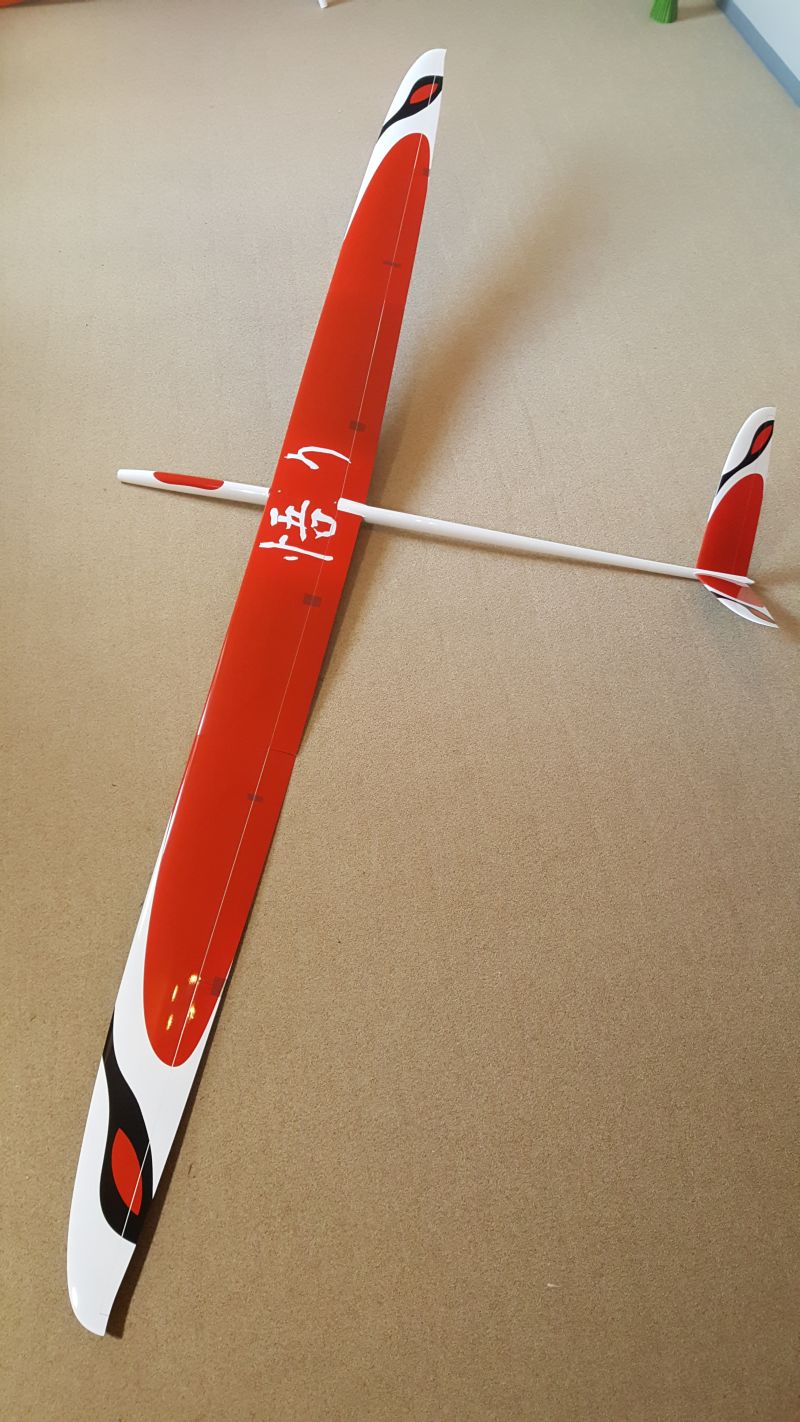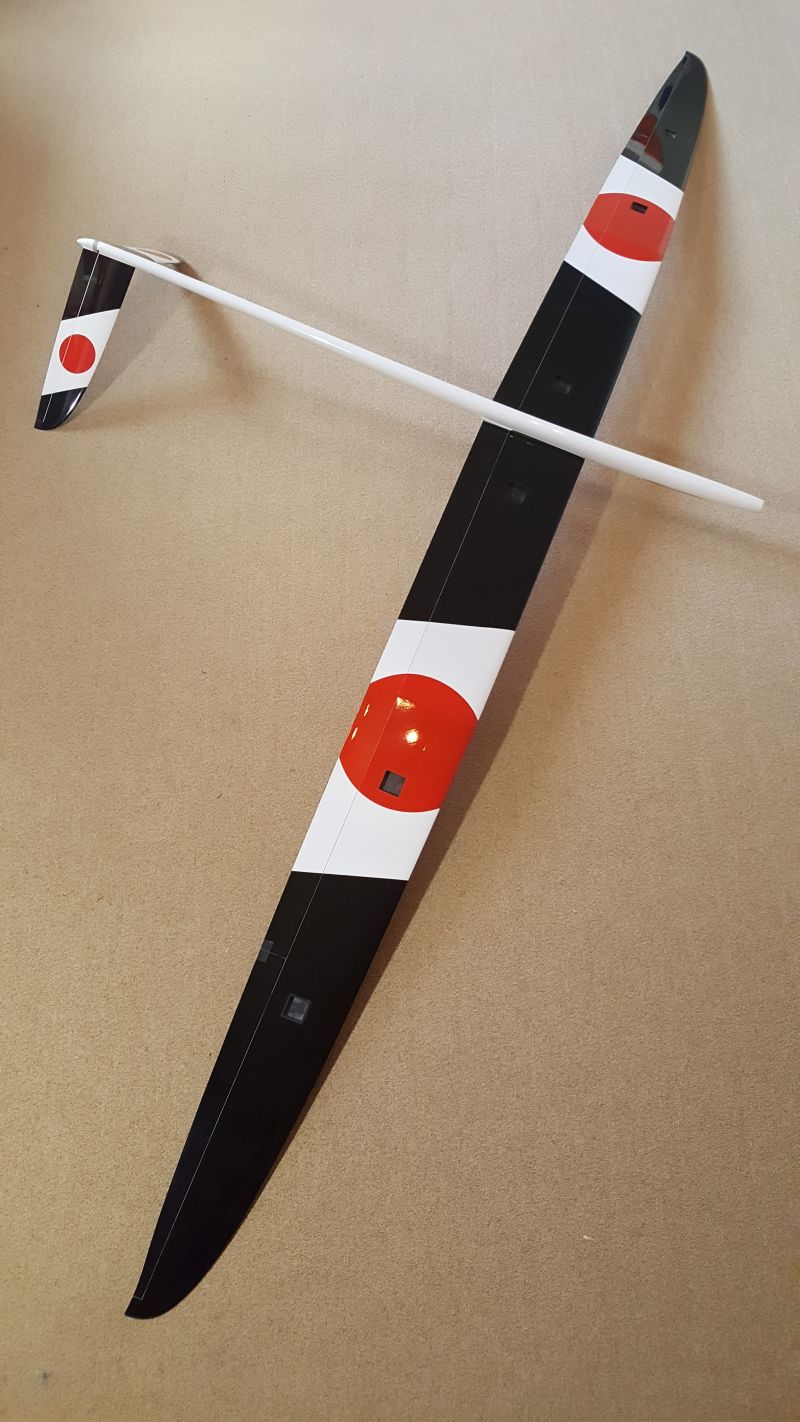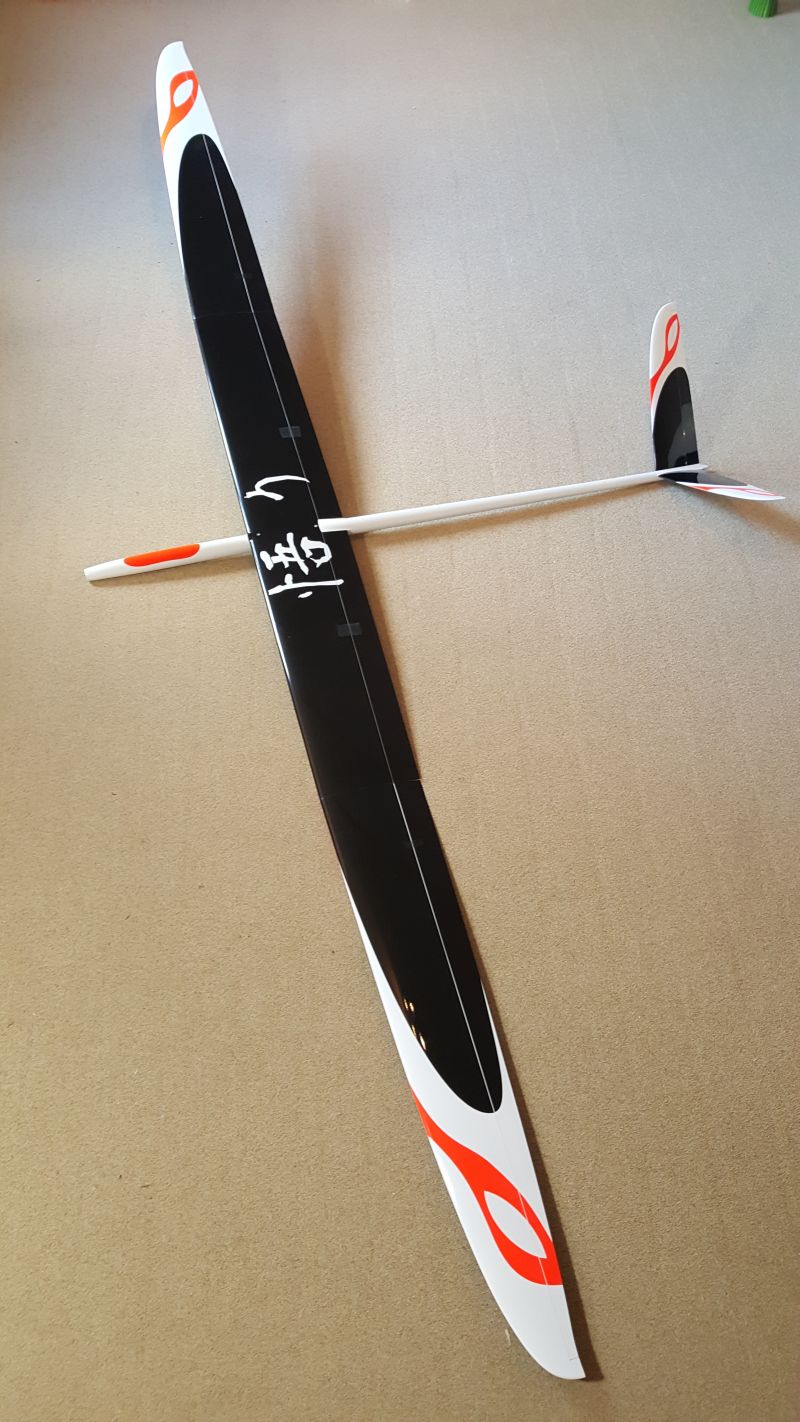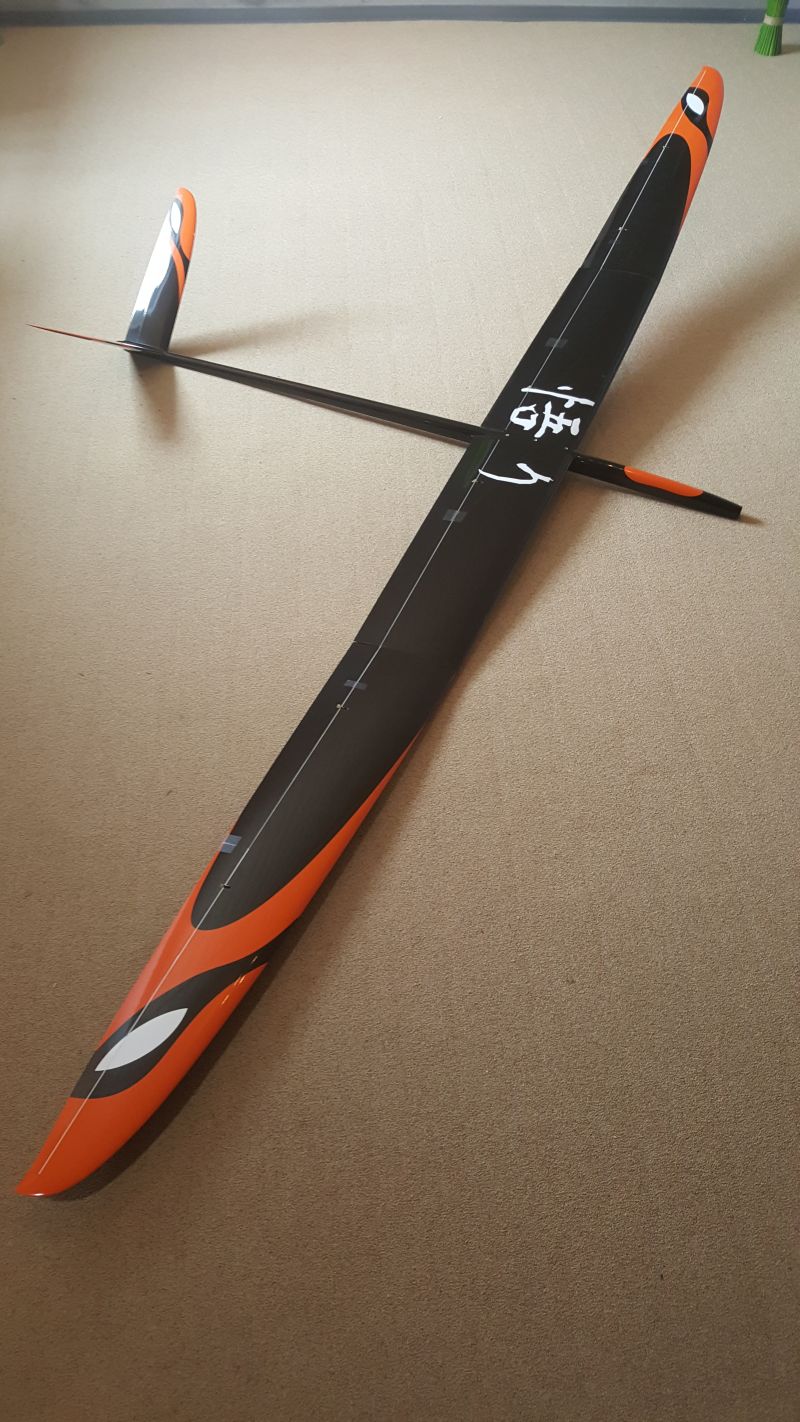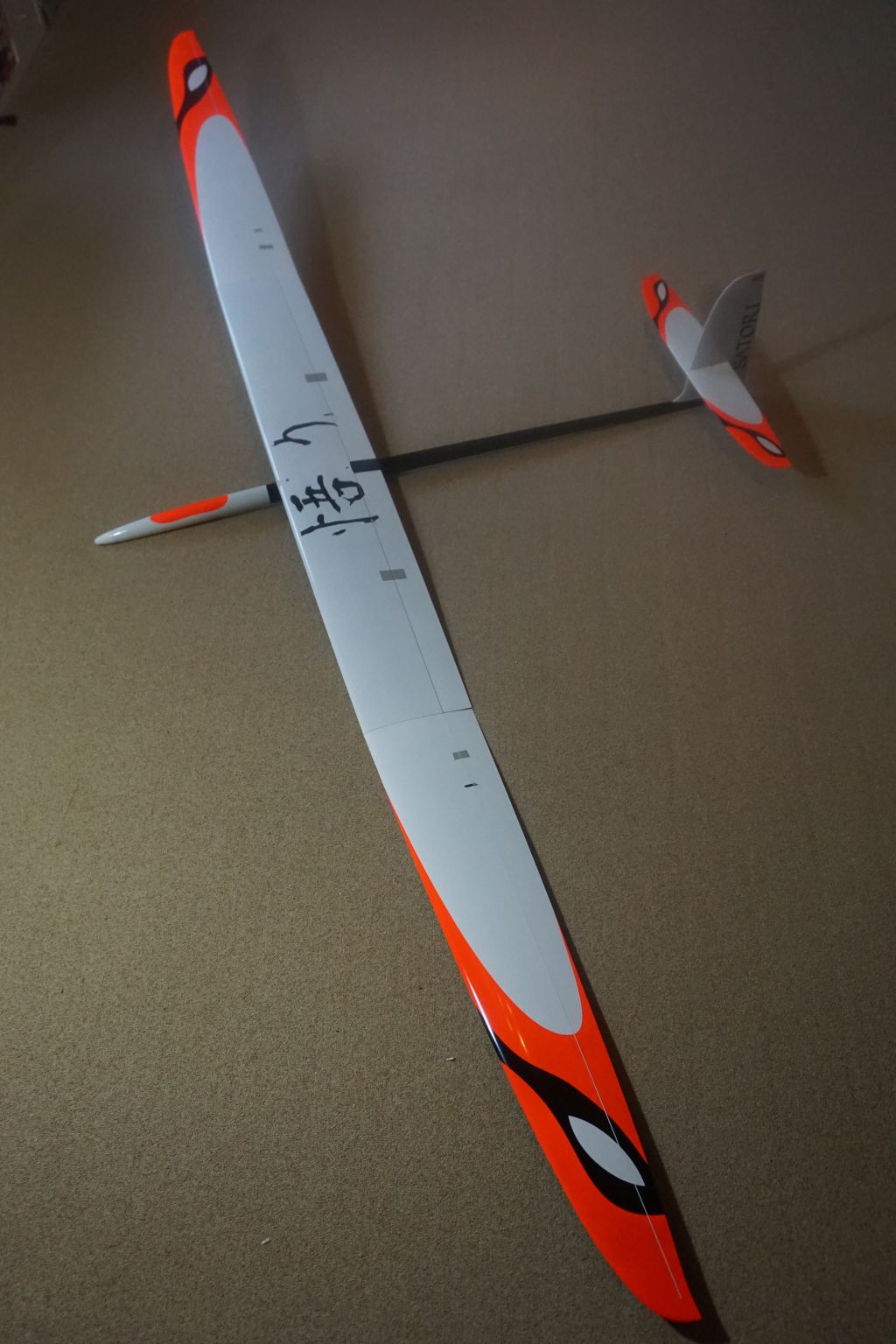 Also constructionis optimized: we offer now several evrsion of carboline spreadtow and wing is produced with new colour and paint-system for even better surface and shine.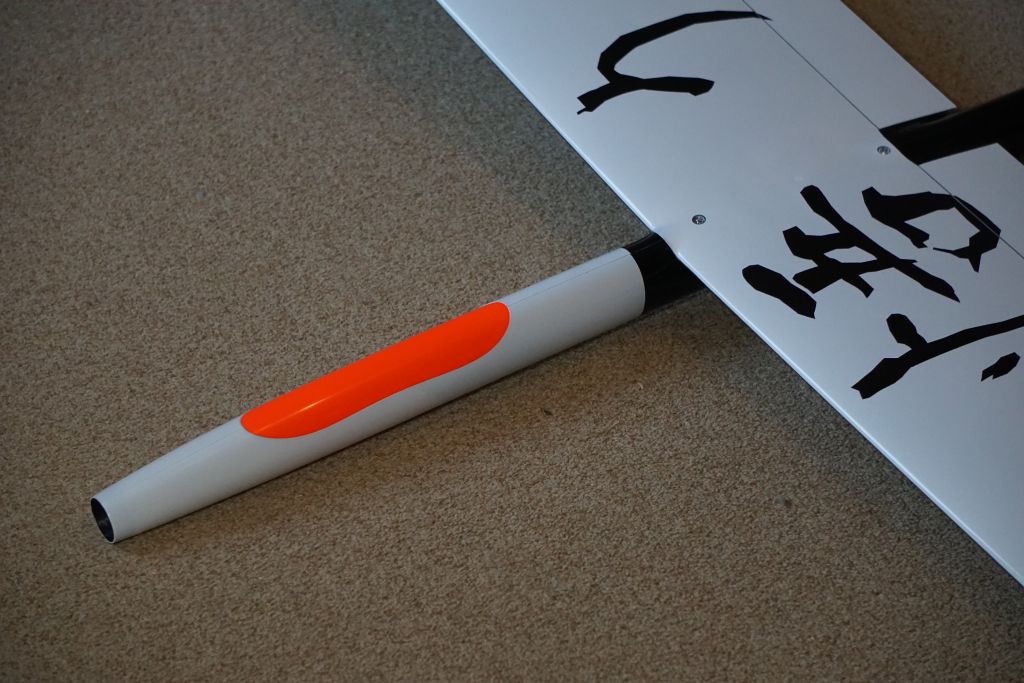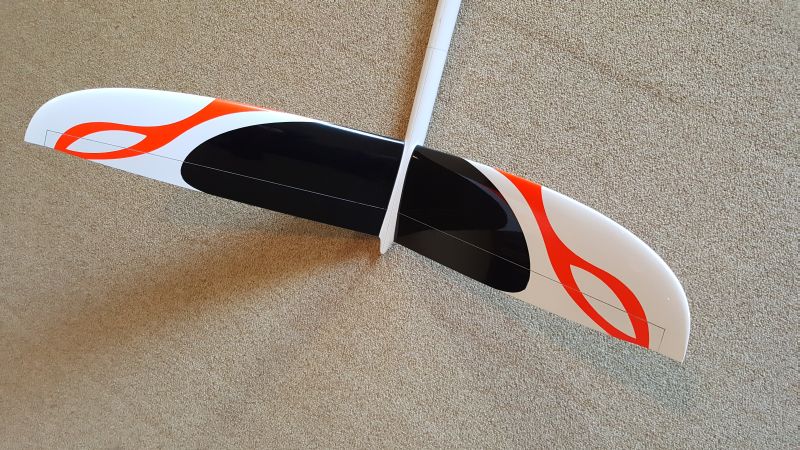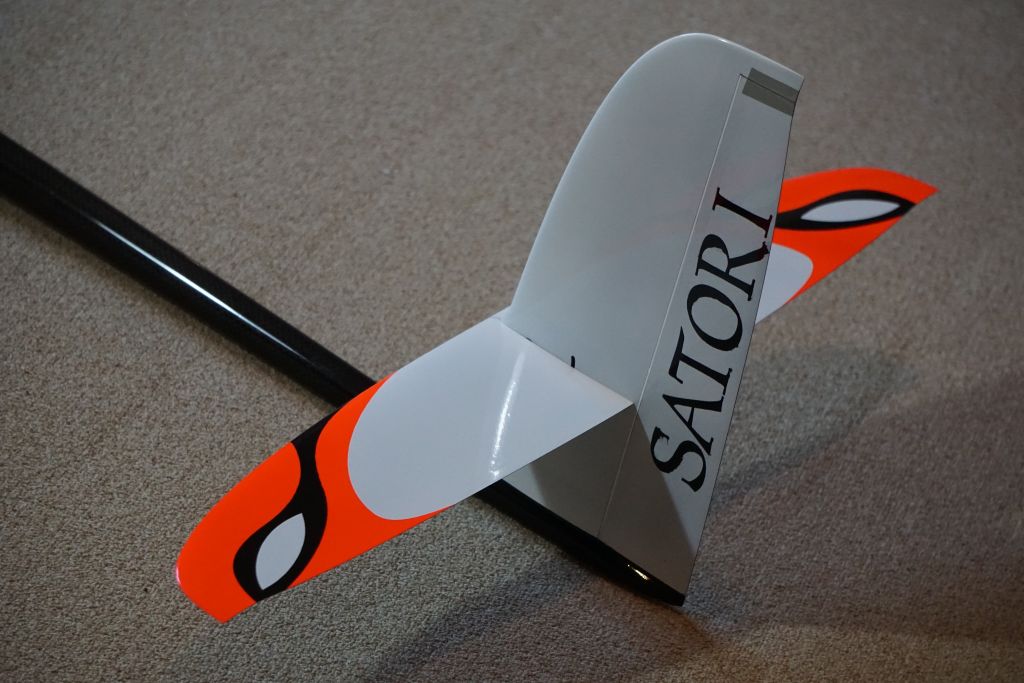 We can do various personal version but for short time delivery you may also choose the most popular version from our COLLECTION an !
Servos:
up to 6V: S3150, KST-135 und DES-428 mg bb
HV: S3172, S3173, JR-189,KST-215/225 und KST X08-v3
flying weight: F5J (V) ab ca 1400g / F3J ab ca 1650g / Alround ab ca 1950g
Following version are available:
C26 F5J ( superlight F5J-spar)
C45 F5J ( Standard F5J-spar)
C64 Spreadtow F5J ( Standard F5J-spar)
C45 F5J/electro ( light F3J-spar)
CC45 F3J/electro ( light or Standard F3J-spar)
C64 Spreadtow F3J/electro ( light or Standard F3J-spar)
C75 F3J/electro ( light or Standard F3J-spar)
Weiter Infos zu den verschiedenen Bauweisen gibt es hier....!
For standard all-day flying you may install elevator servo driectly into v-tails! This allow easy transportation and also more room for battery under the canopy !





Transportation systems for your models: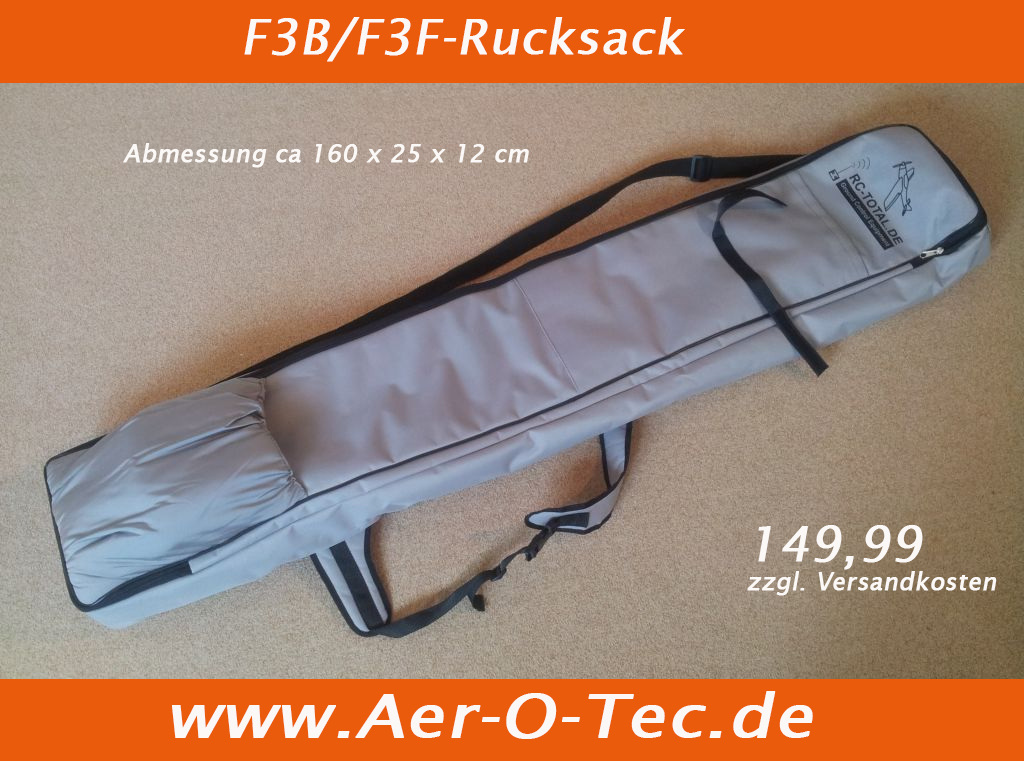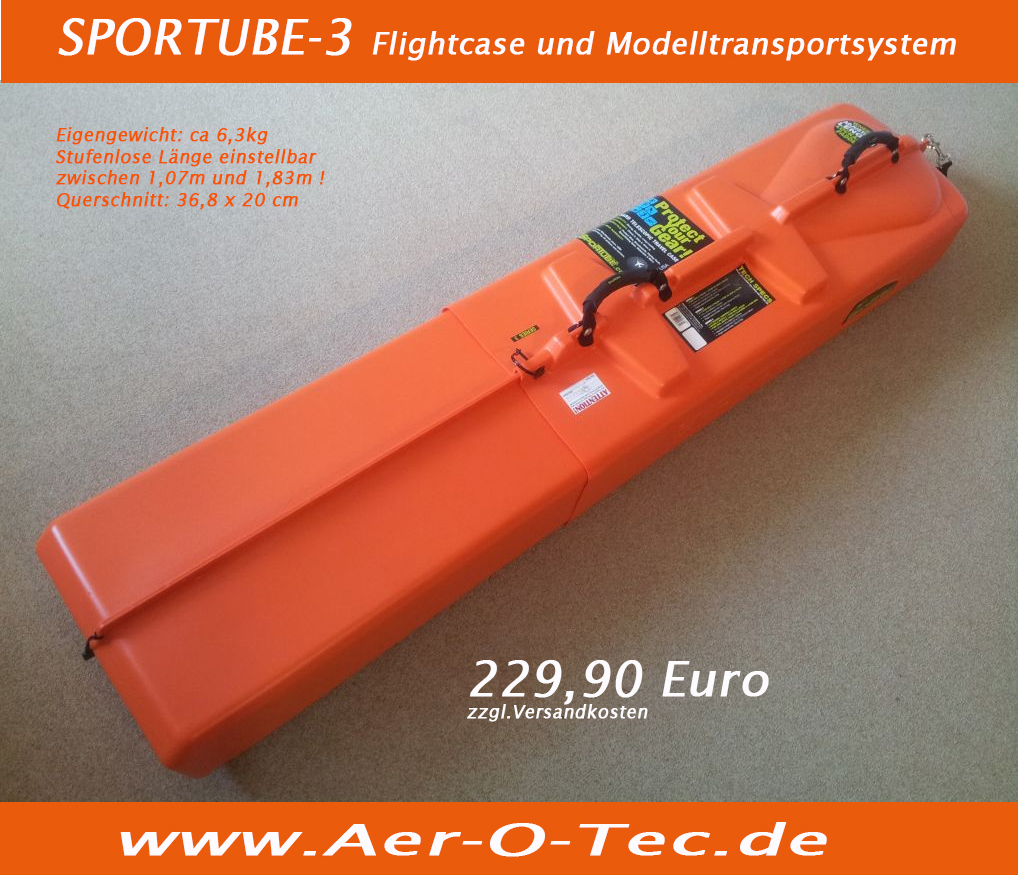 30.03.17 11:35:00, von
Stefan
, 332 Wörter, Kategorien:
Architecture
,
Noch kein Feedback