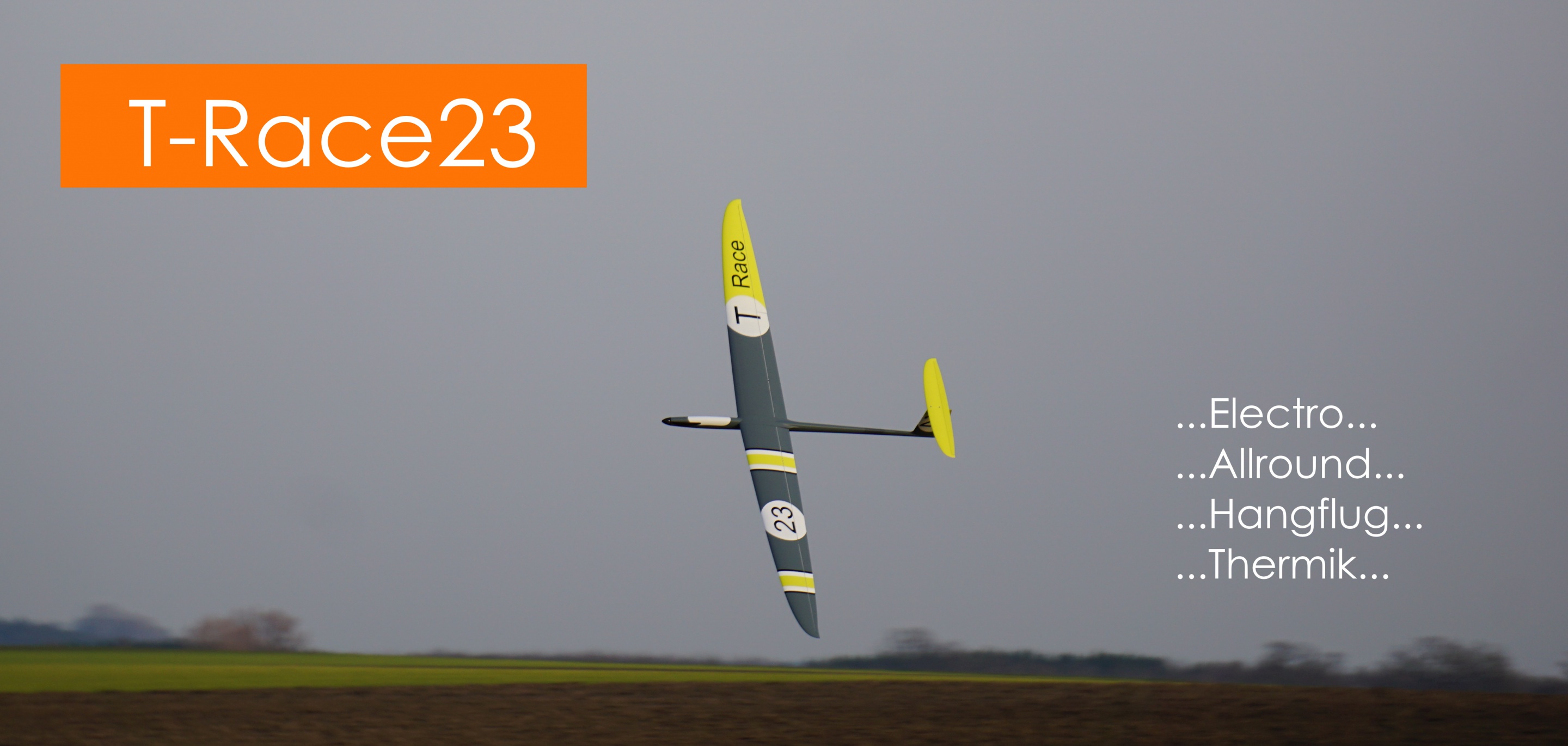 T-Race23 is the next member of our new Race-series featuring T-tail, 2-piece wing and enough place in the fuselage for elctric flight components. This model is fun in all conditions from slope to flatfield.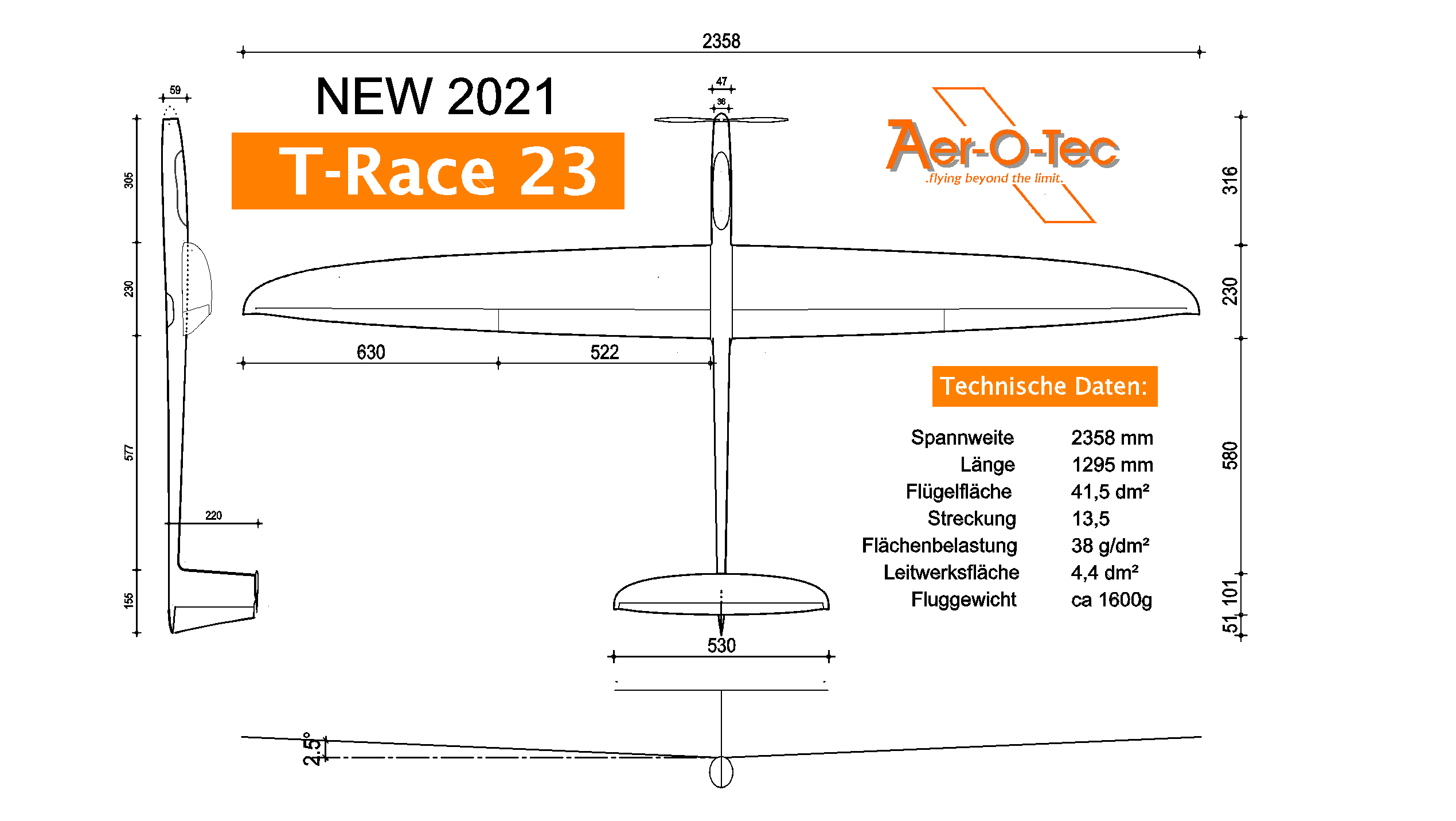 T-Race23 is a dream to fly- very smooth but on the other side able to be very fast and agile. It is easy and slow to land and in thermal mode can fly very slow. When you switch to speed mode is is very fast and agile but still precise to manouver.
Recommended components:
Spinner: 36mm
Prop: Carbon 12x8(4s) / 12x8-14x10(3s)
Motor: Tenshock 1520-10T (perfect motor weight: 130-150g)
Controller: YGE65lvt
Wing servos: 2x KST X08plus, 2x X10mini
Fuselage servos: KST X08, Vega XV12
iDS: Servorahmen.de
Lipo: 4s1800 / 3s2200
Alu-Suitcase available !
Price ( with protection covers and small parts):
940.- Euro with VAT.
Get your offer and order here: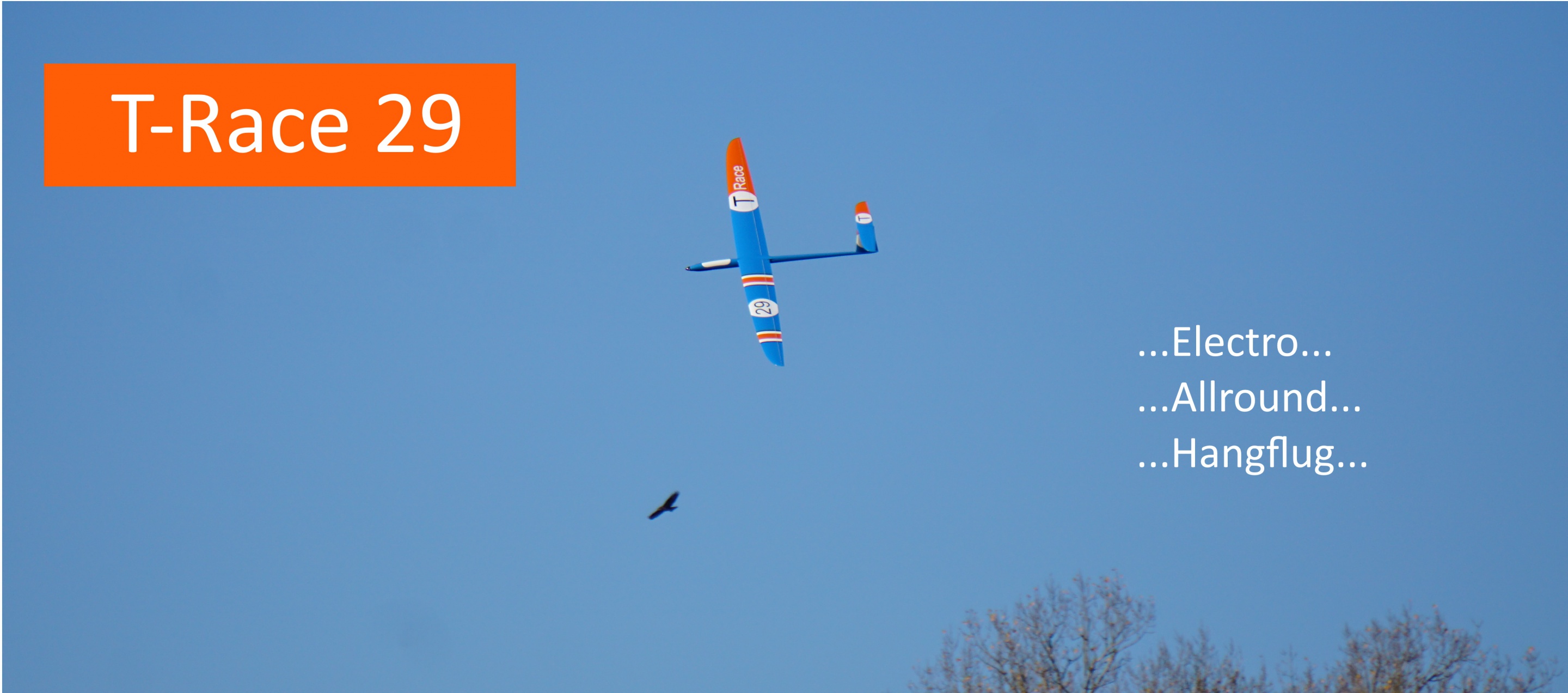 T-Race 29 is the start of a new series of dynamic Allround gliders with T-tail for slope soaring and flat field.
Approach was all-day-flying as electric glider but we will offer also pure glider version !
After the success of ORCA and DELPHIN ( electro F3J-gliders ) we wanted to offer also a allround model for the F3B/F3F section with roomy fuselages and strong constructionand high-performance in soaring.
Right elevator area and fuselage boom length result in high performance and easy handling - these gliders are fun for speed , aerobatics and dynamic distance flights as well as thermal performance - real allrounders !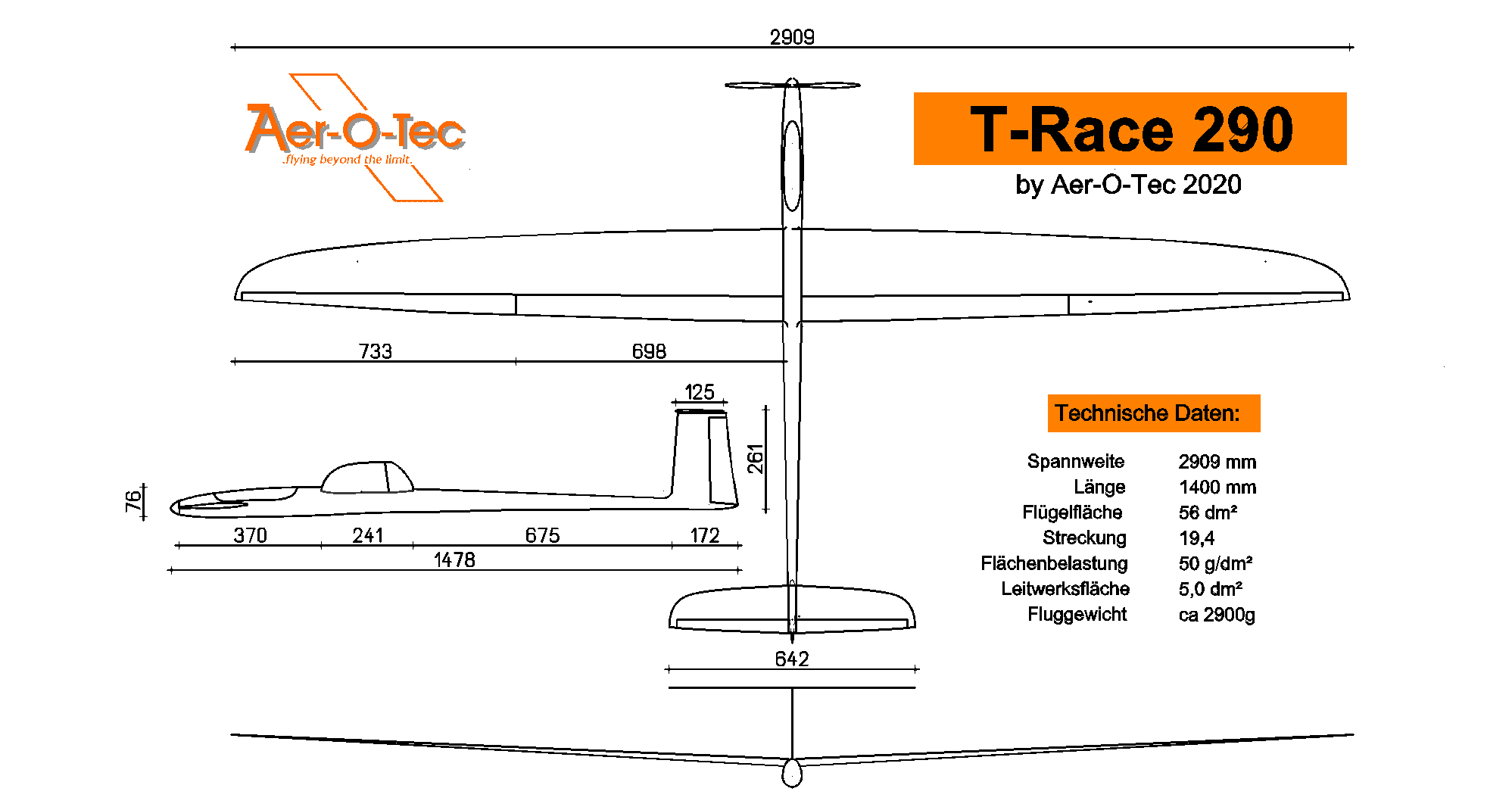 Um möglichst kurze Lieferzeiten und Abwicklungen zu gewährleisten wird der
T-Race 29 auch in unserem erfolgreichen COLLECTION-System angeboten !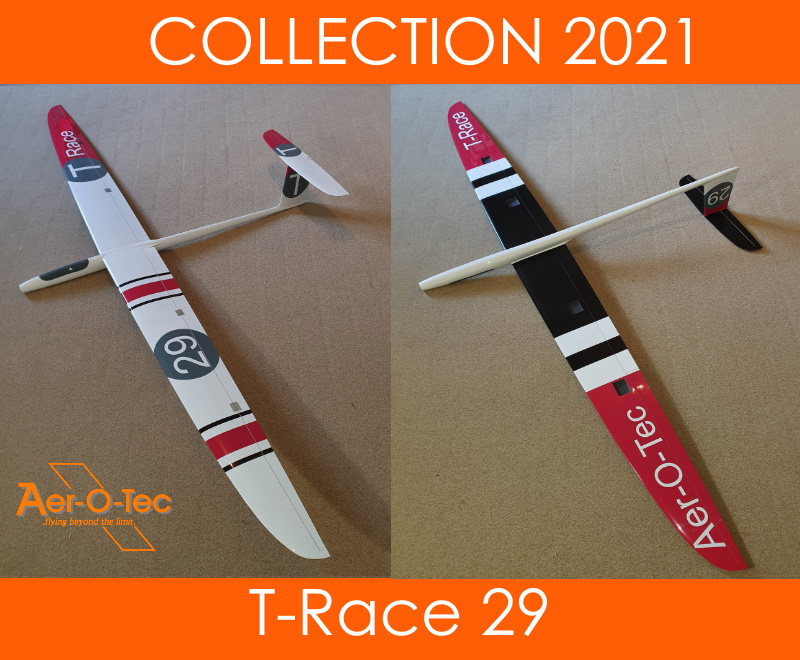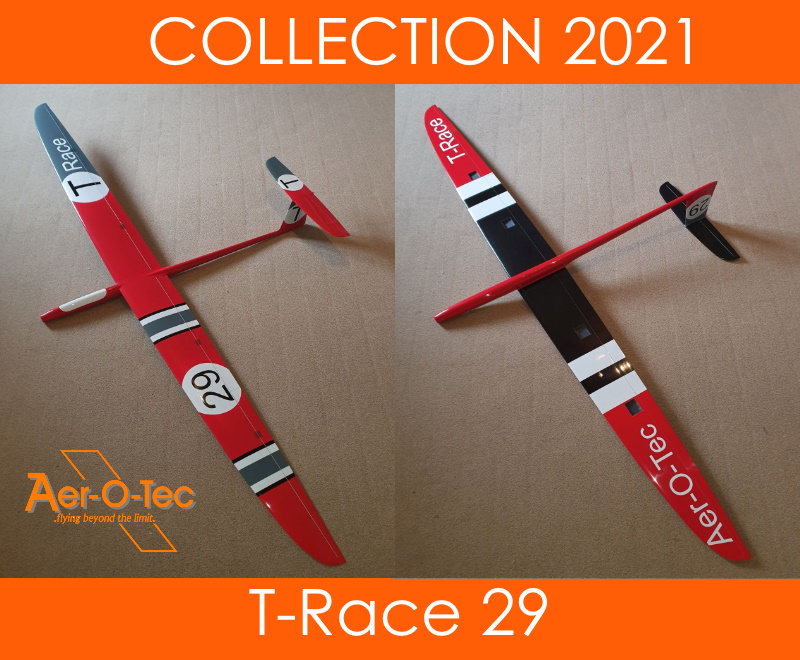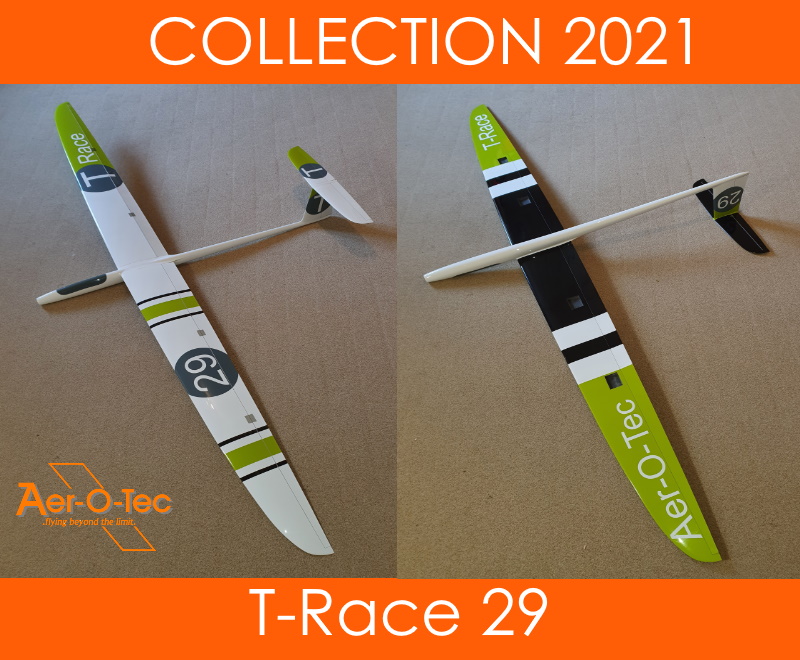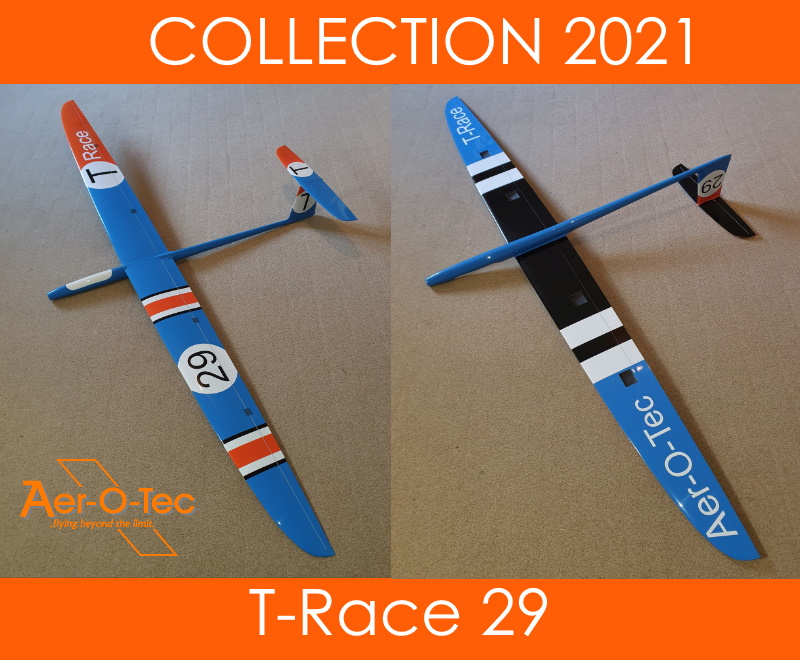 Price: 1680.- Euro incl. MwSt.
Sugegsted Components:
wing: 4x KST X10mini
fuselage: 1x KMST XV12
elevator: 2x KST X08
GM Spinner 36/6
GM Prop 16x10
Kontronik Kira500-36
YGE65-lvt
Lipo 4s3000
Download Setup of T-Race 29:
trace29setup2020.pdf
We offer also RTF-installed models !
For offer and order: