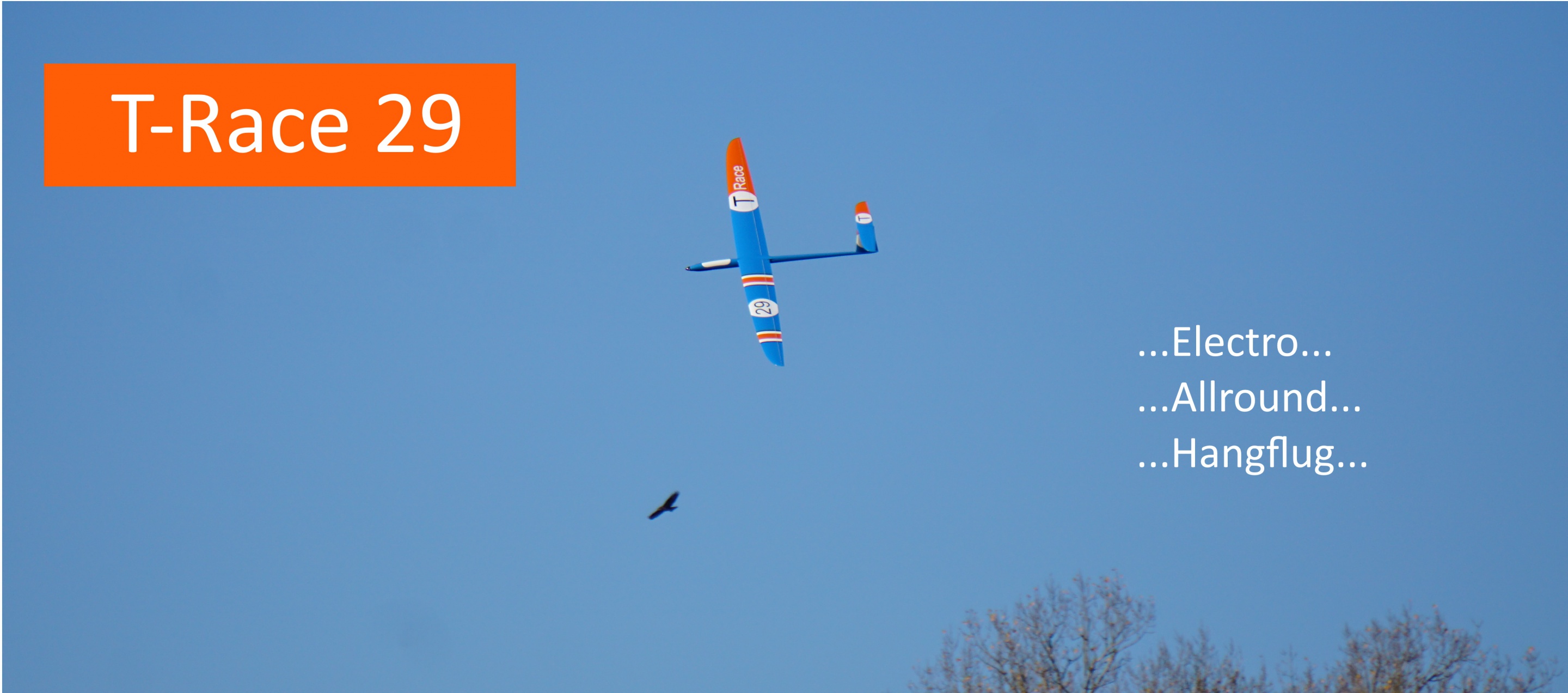 T-Race 29 is the start of a new series of dynamic Allround gliders with T-tail for slope soaring and flat field.
Approach was all-day-flying as electric glider but we will offer also pure glider version !
After the success of ORCA and DELPHIN ( electro F3J-gliders ) we wanted to offer also a allround model for the F3B/F3F section with roomy fuselages and strong constructionand high-performance in soaring.
Right elevator area and fuselage boom length result in high performance and easy handling - these gliders are fun for speed , aerobatics and dynamic distance flights as well as thermal performance - real allrounders !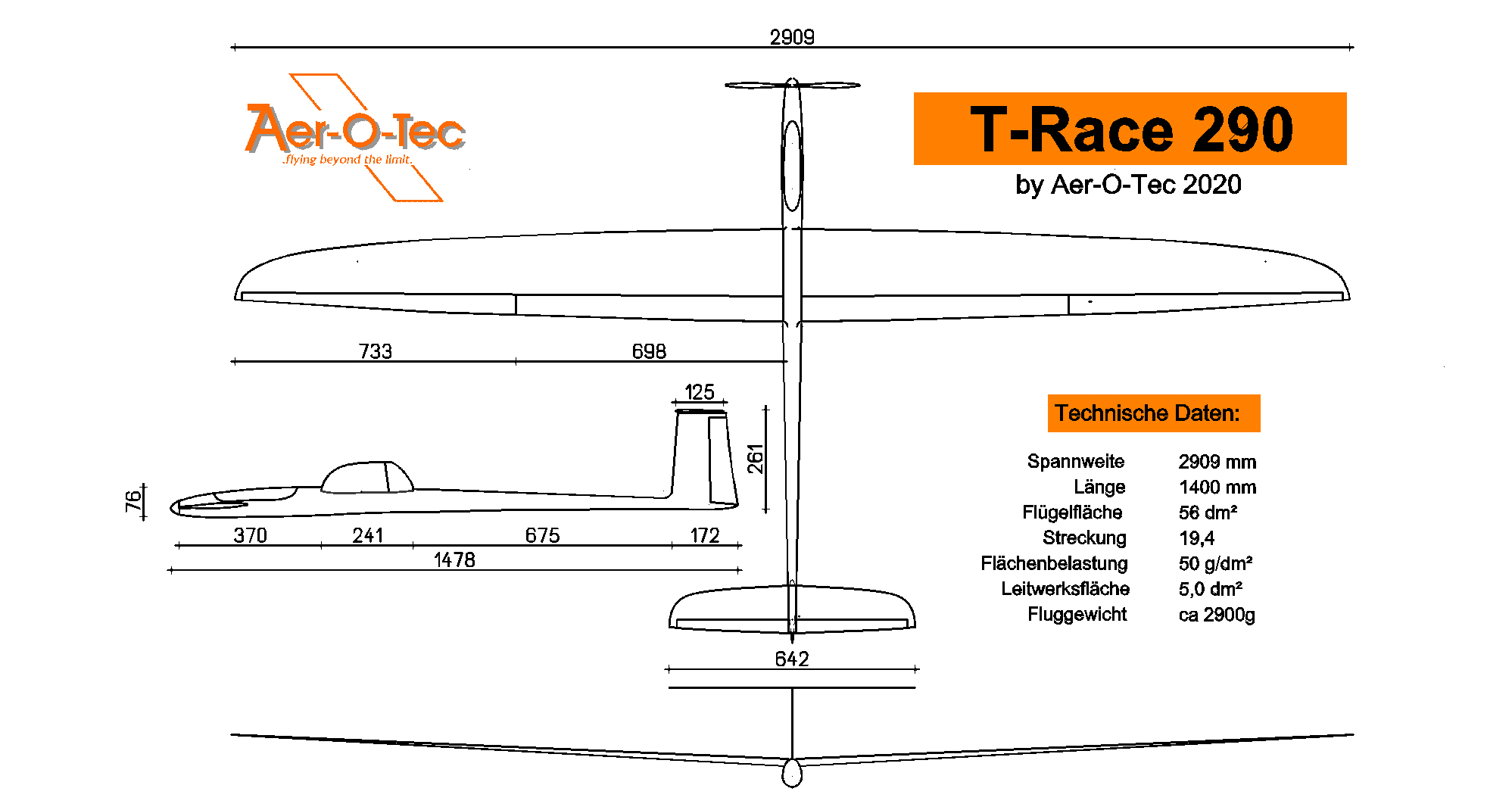 Um möglichst kurze Lieferzeiten und Abwicklungen zu gewährleisten wird der
T-Race 29 auch in unserem erfolgreichen COLLECTION-System angeboten !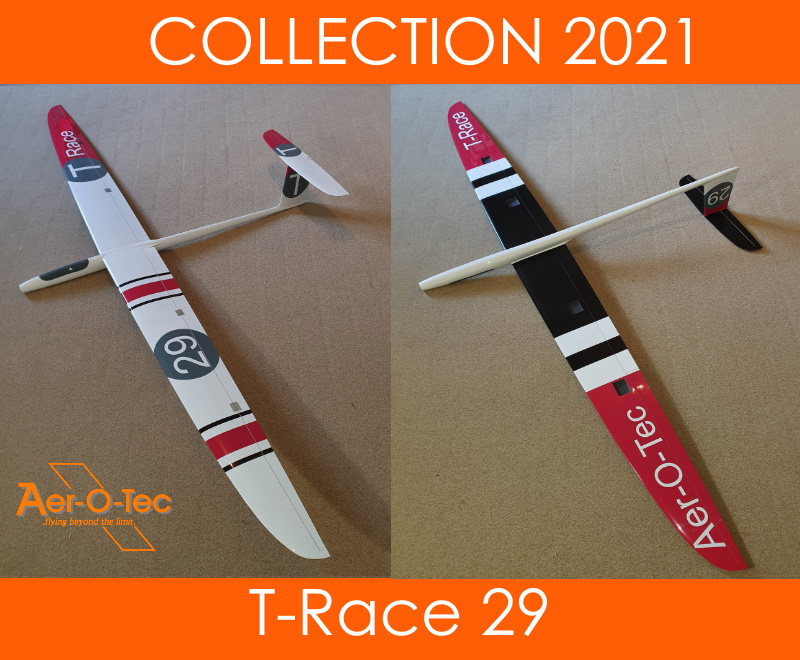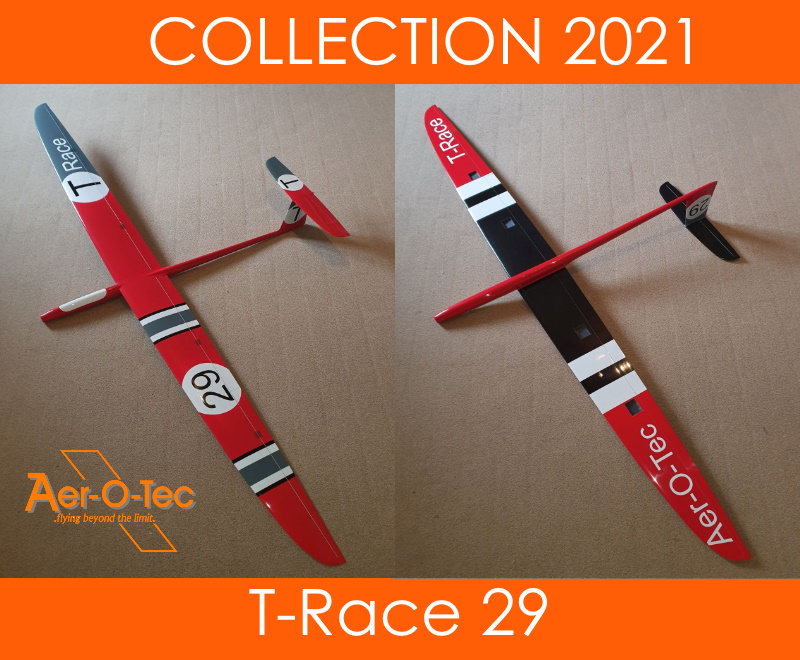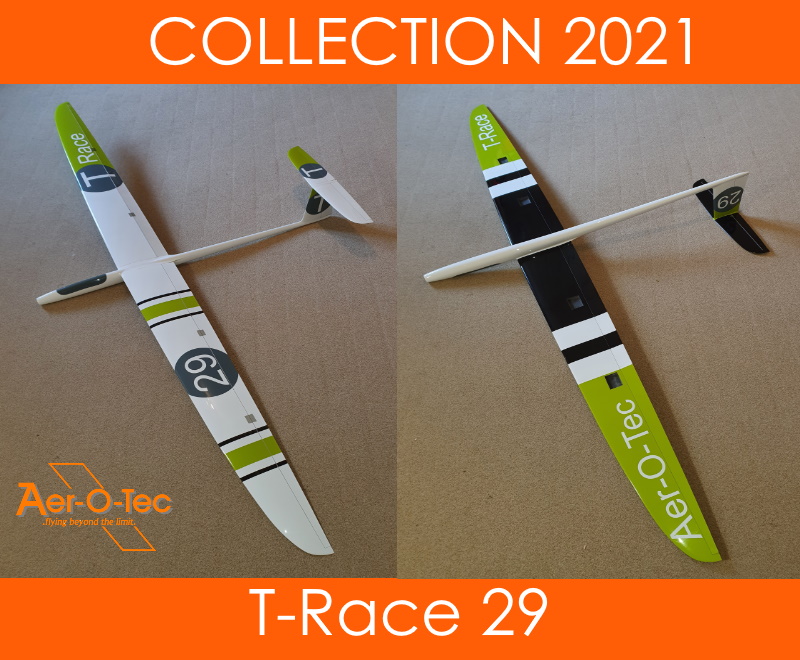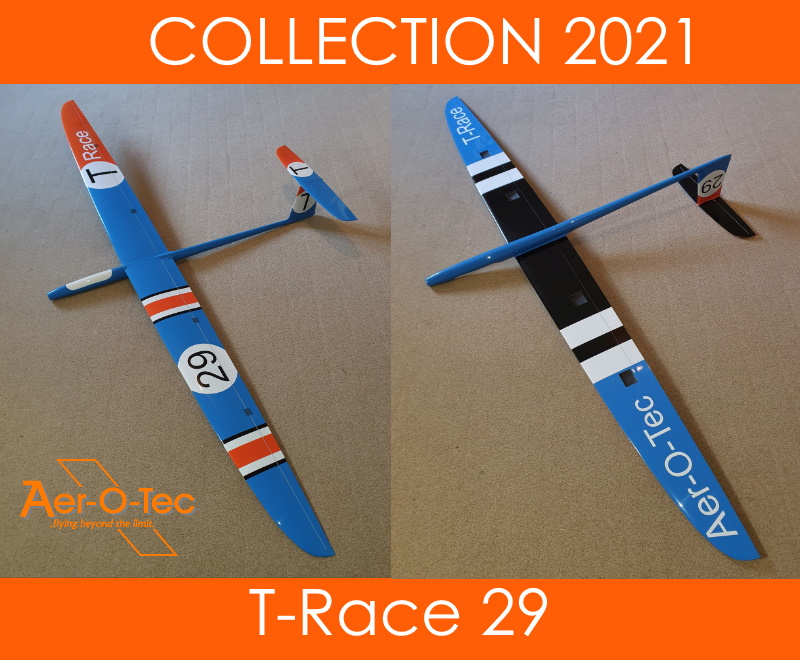 Price: 1630.- Euro incl. MwSt. Indroduction offer until 31.1.2021
Components:
wing: 4x KST X10mini
fuselage: 1x KMST XV12
elevator: 2x KST X08
GM Spinner 36/6
GM Prop 16x10
Kontronik Kira500-36
YGE65-lvt
Lipo 4s3000
Download Setup of T-Race 29:
trace29setup2020.pdf
We offer also RTF-installed models !
For offer and order: