New colour version for our slope -and electroglider INSECT.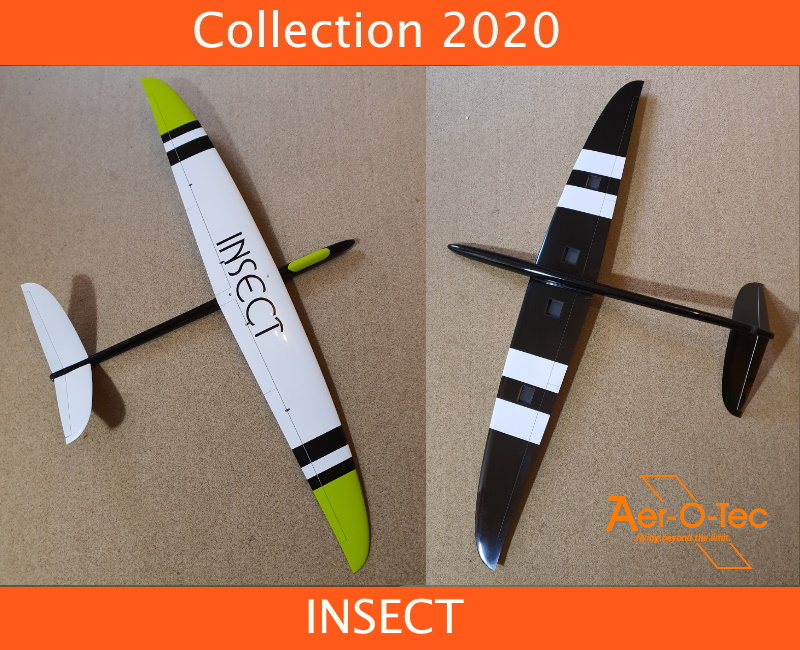 Aer-O-Tec offers a new design for slope, elctro and bungee !
INSECTf3f and INSECTelectro - a new concept with unique design and amazing handling due to special wing airfoils and fully moulded construction!!!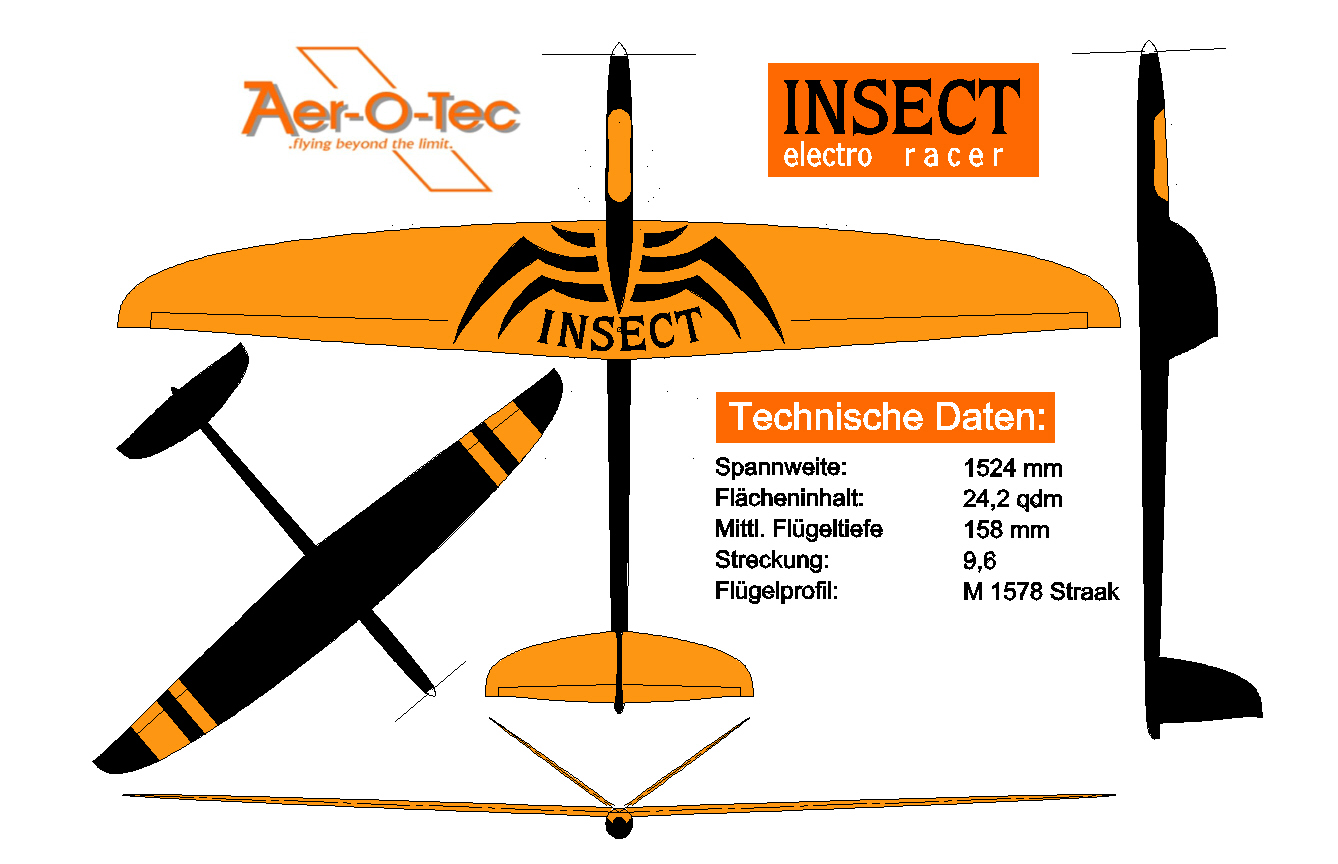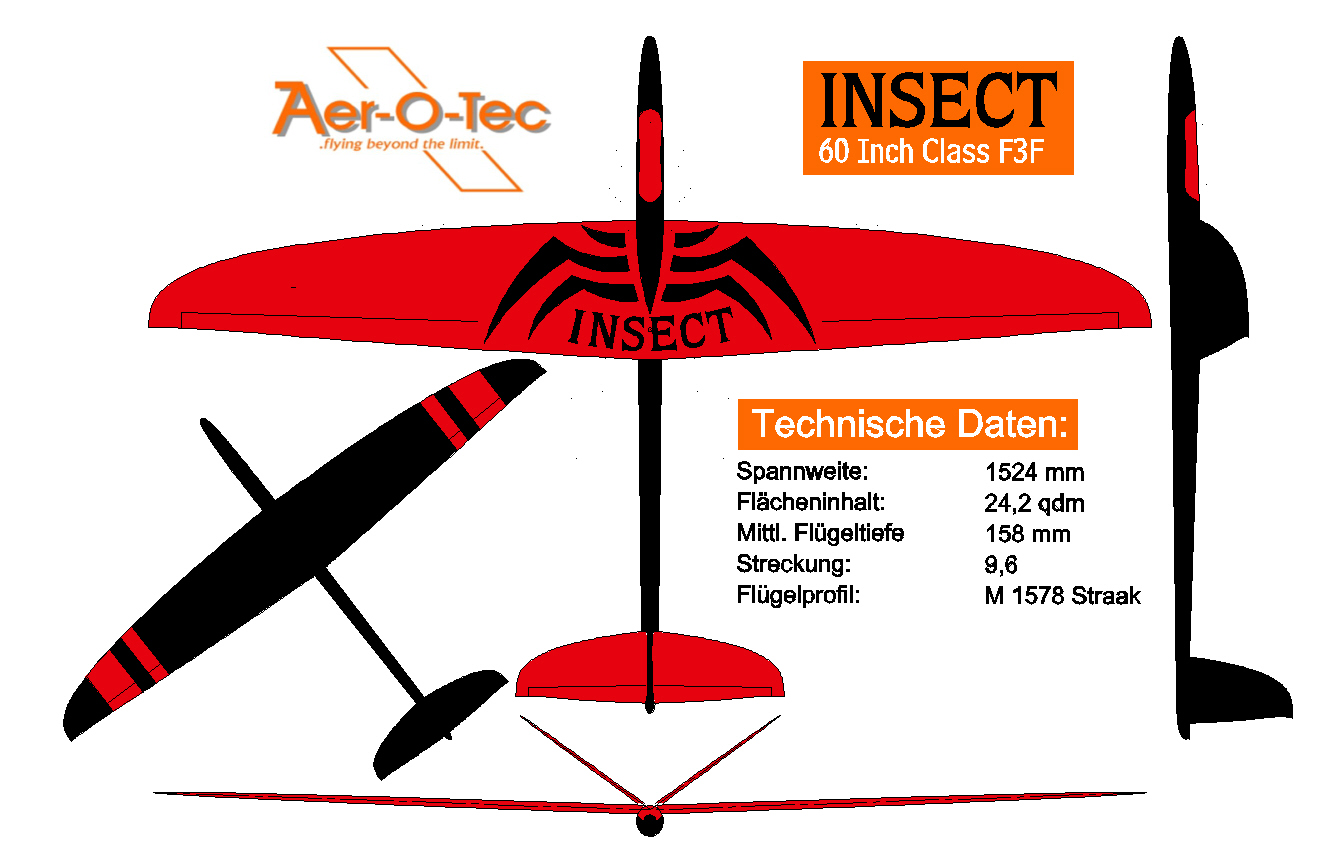 The model is flying in glider/f3f-version or electric and surprises with very good rudder response and gentle but agile characteristics with amazing performance in speed and thermal !
The model will be delivered in RFT-version:
* Smallparts
* Set-up instructions
* Protection covers for Wing and v-tail !
* Sturdy shipping/transpüortation box !
* NT-carbon fuselage ( 2.4 friendly)!
* Carbon-V-tail !
* Wing servos and linkage installed !
* V-tail servos and elevator linkage installed!
* Installed ballast tube in glider version!
INSECT...Plug-and-Fly...!!!...
See the latets pictures and informations on our Facebook-Page !