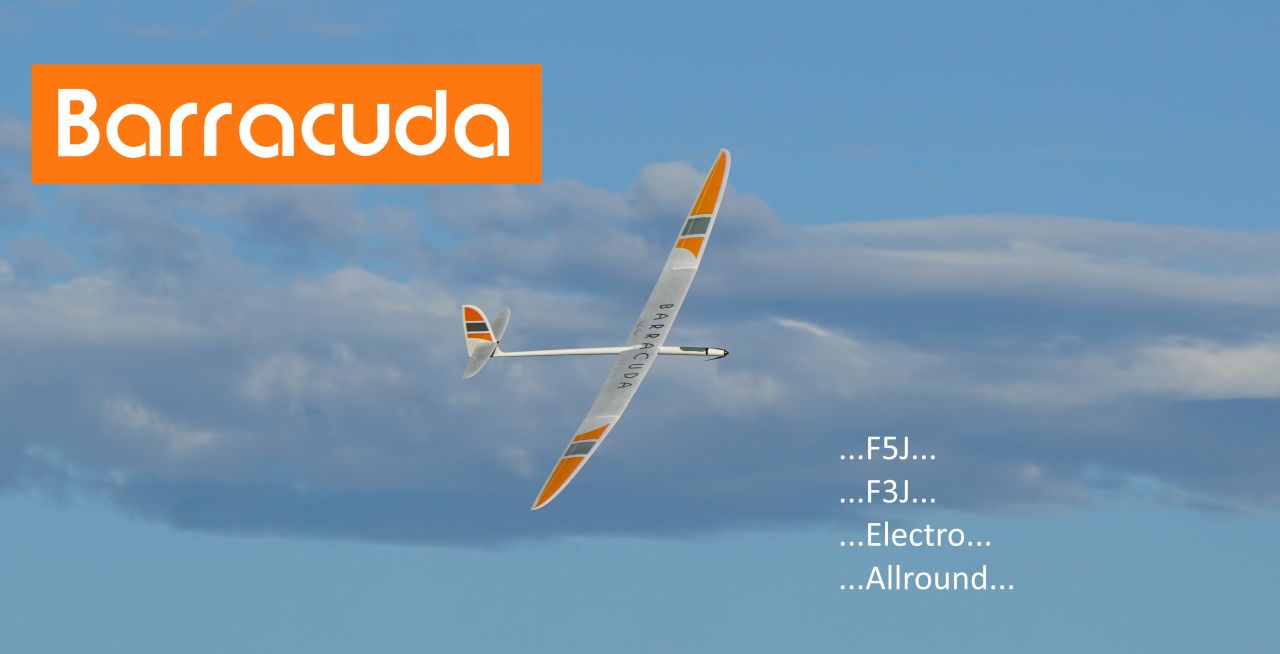 New BARRACUDA is our latest high performance glider for F5J , F3J and sport flying.
This model features experience from SATORI 1+2 versions and offers new big tailplanes and a 3,90m wing optimized for easy handling and flying.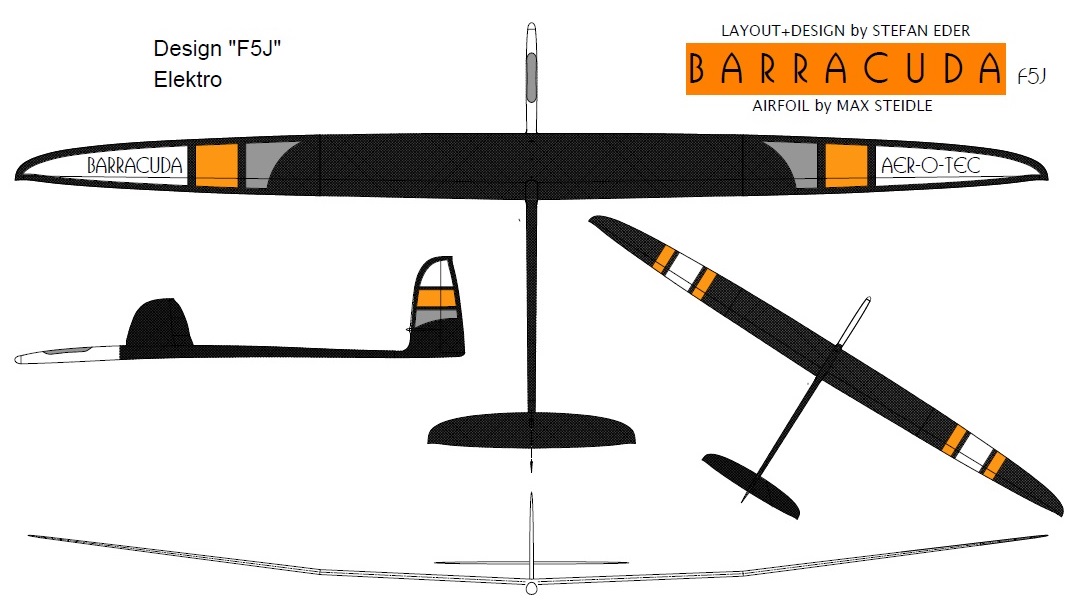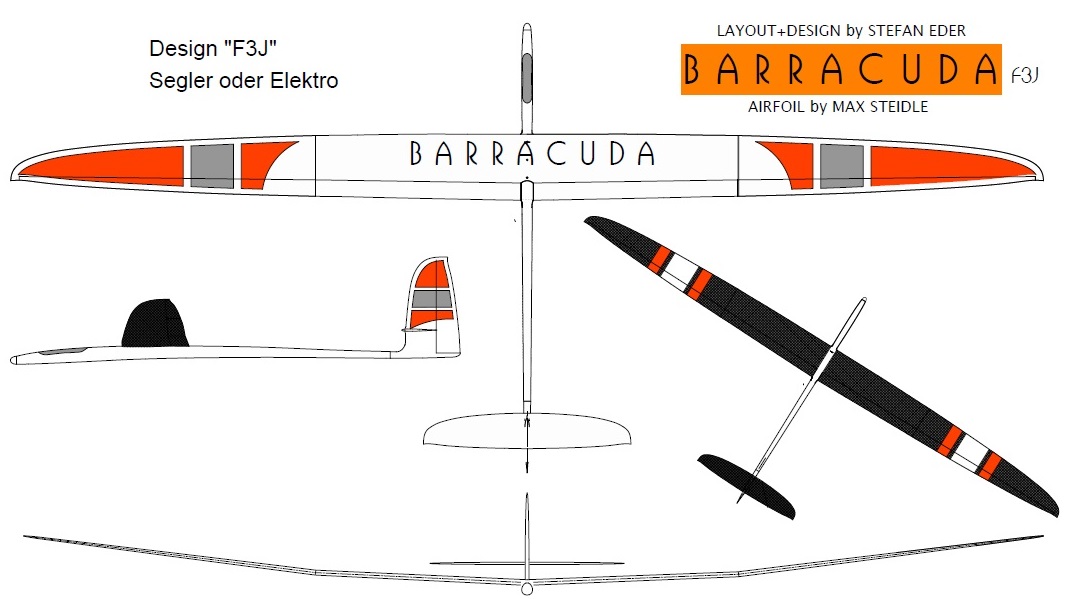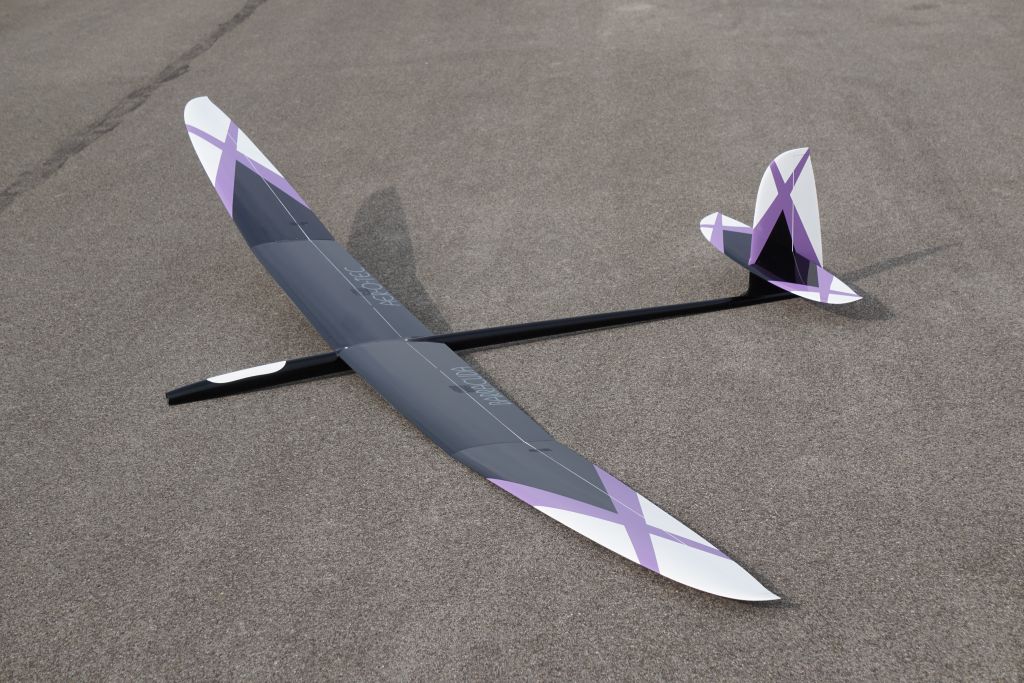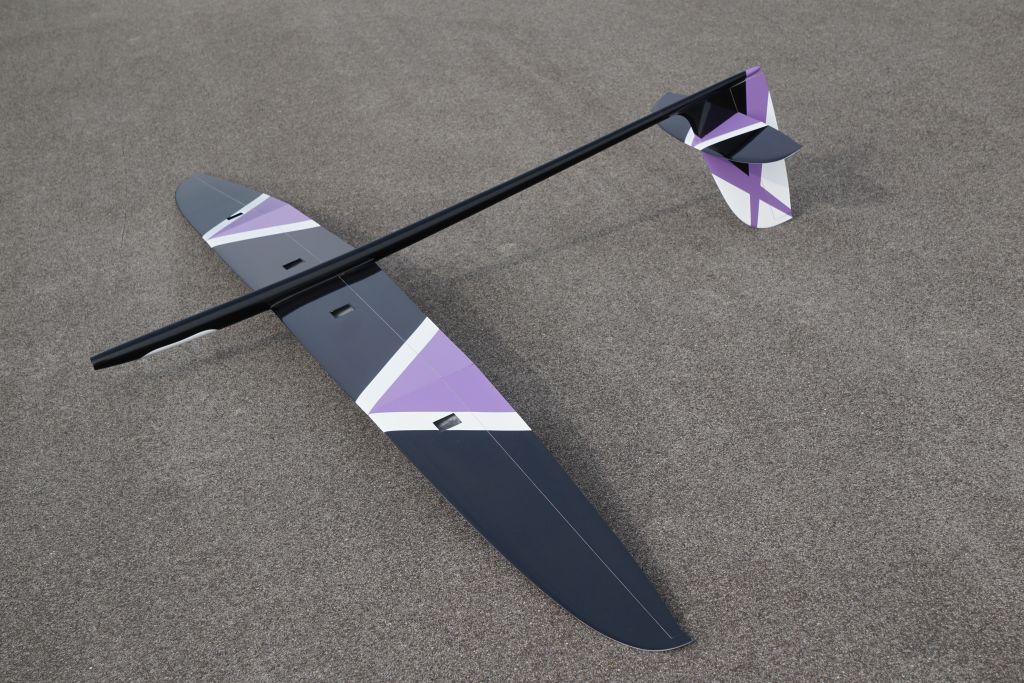 Beside large tailplanes we also increase the flap and aileron size ( depth) which ended in a very comfortable landing behavior.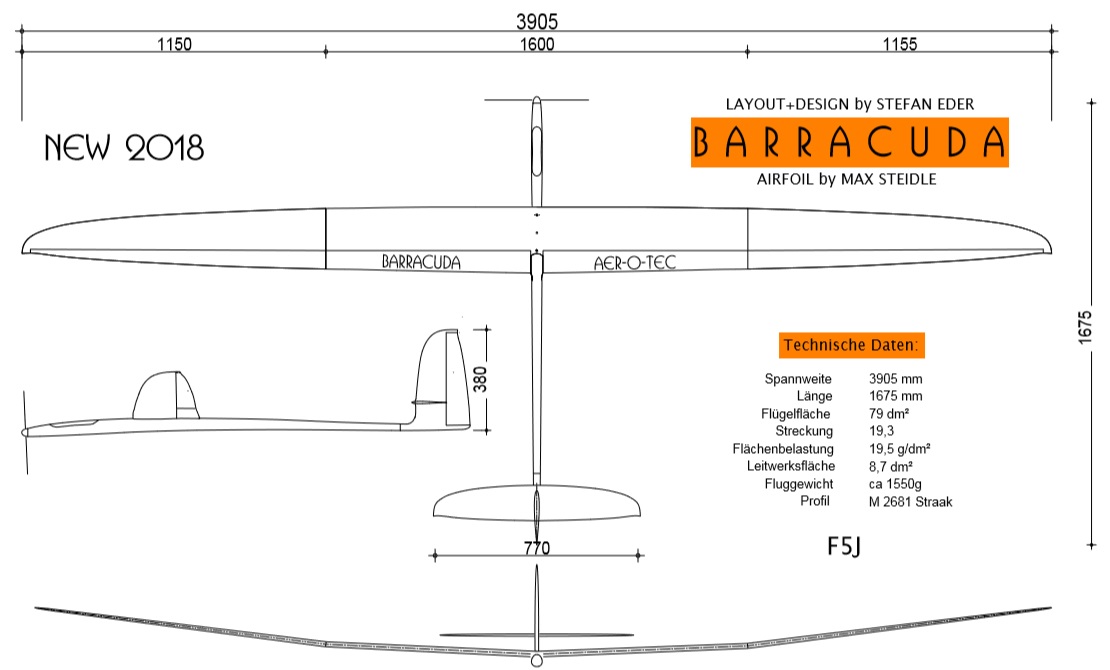 We will offer BARRACUDA in a F5J-version and a stronger F3J-version ( also capable for electro) in different colour versions !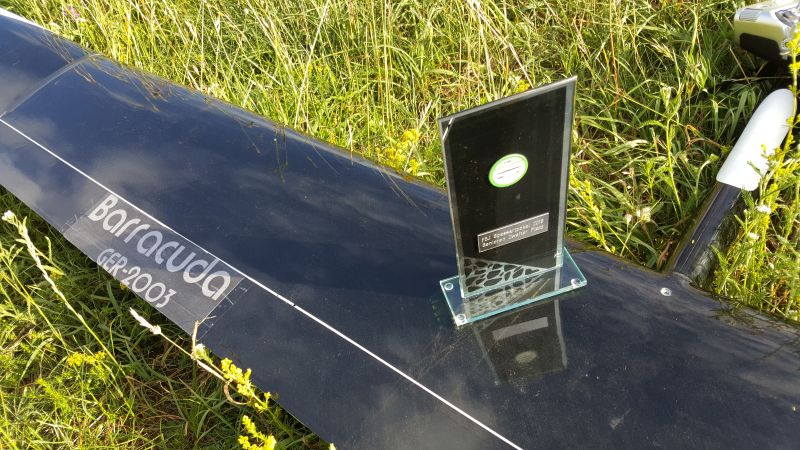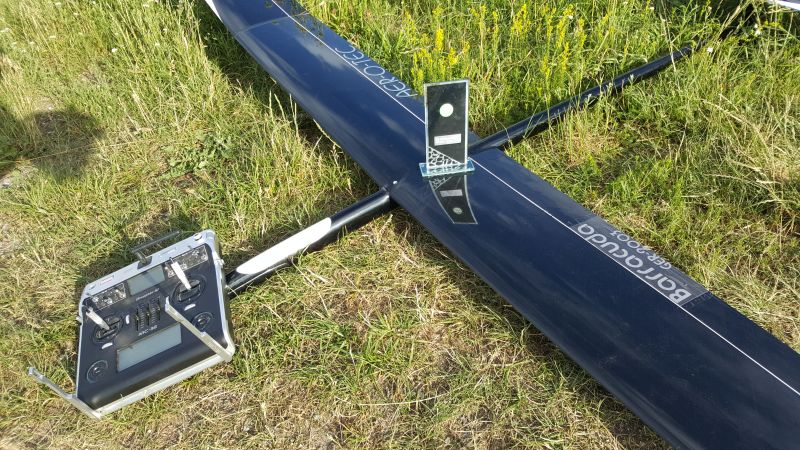 Stefan Eder Platz uses a early prototype to win the 2017 Bavarian Open F5J and second place on Spessartpokal F5J in Karbach of Bavarian Open F5J 2018.

Mehr Infos in Kürze.....