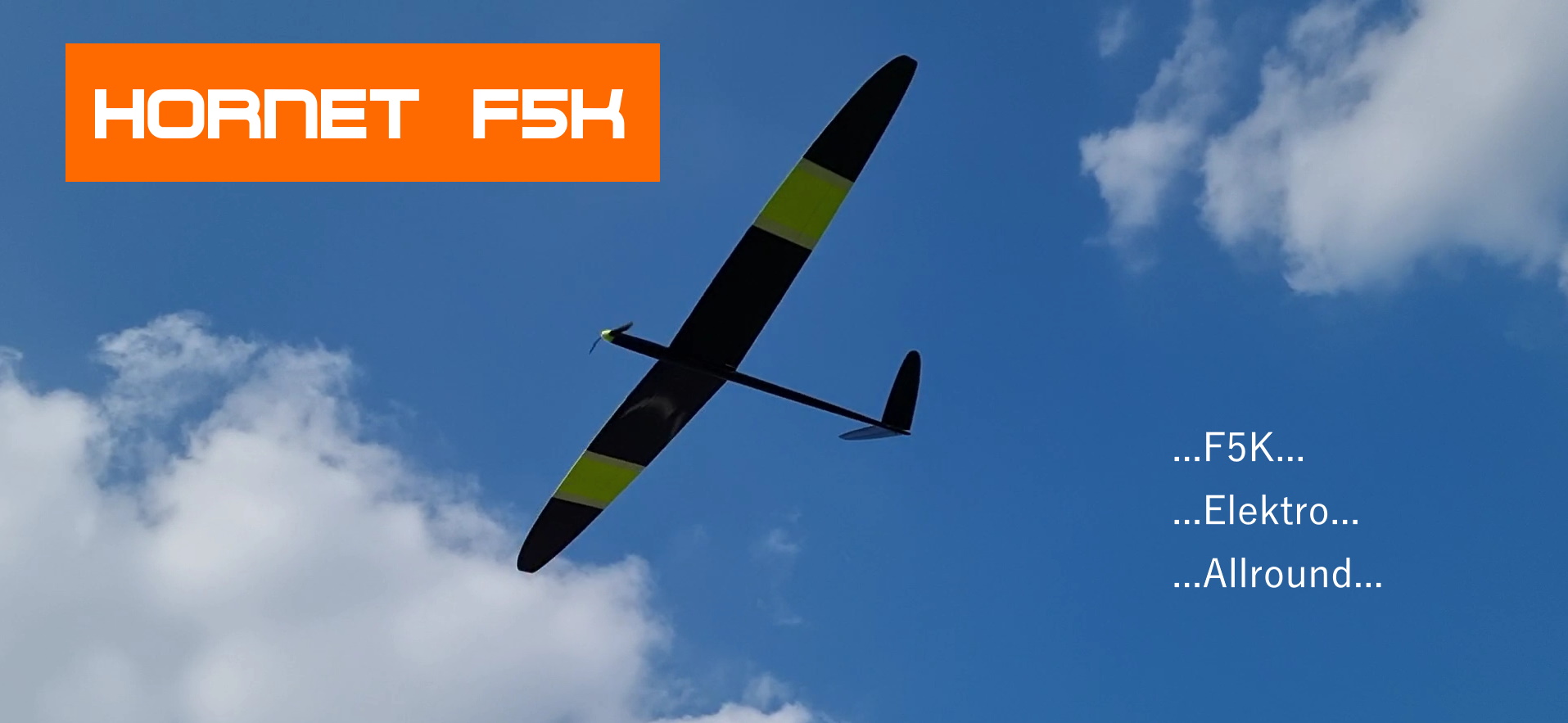 HORNET F5K is a 1,5m glider with small electro outrunner motor and v-tail. 2-Piece wings are made in solidcore technolody and the model features a slim carbon fuselage. It looks and flies like a small f3b-glider !
We offer HORNET F5K with many small parts , protection covers and also power-set.

Recommendes components:
wing: 2x KST X08
fuse: 2x KST X06
controller: 20A
Motor: F30 Aussenläufer
Spinner+Prop: VM25mm+VM6x4
Lipo: 3s240
Prices starts at 795.- Euro with VAT.
For order and offer write: