CROSSOVER features a new class and model line for Slope, F3F and alround fun and competition flying !
2,72m span provides high performance with all the neccessary agility for slope and F3F: You may call it F3B compact ! New CROSSOVER is designed for F3F competition and shows very good gliding also in empty configuration but allows lot of ballast without getting critical in handling !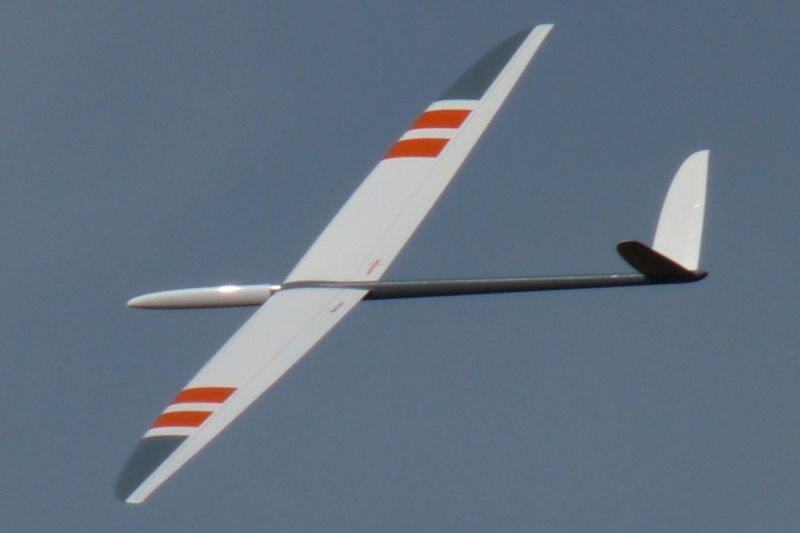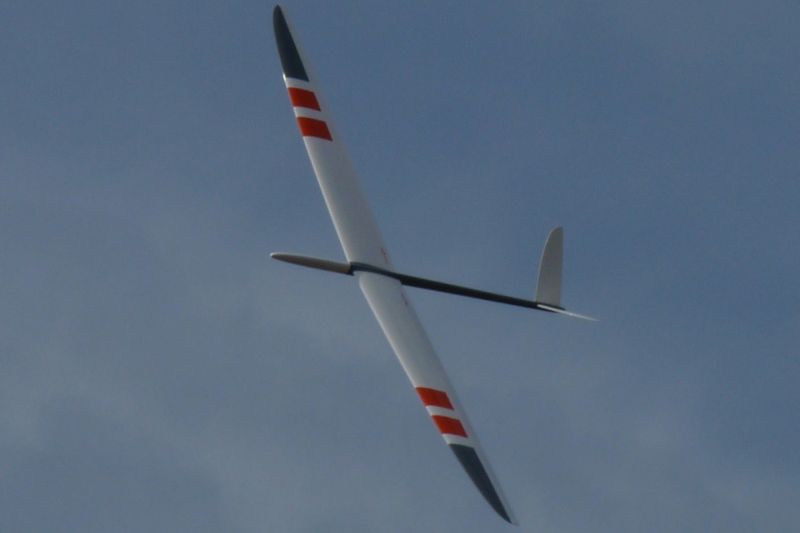 Technical data:
Span: 2715mm
Area: 52dm²
Aspect ratio: 14,2
Weight: ca 2kg
Airfoils: M16279F-blended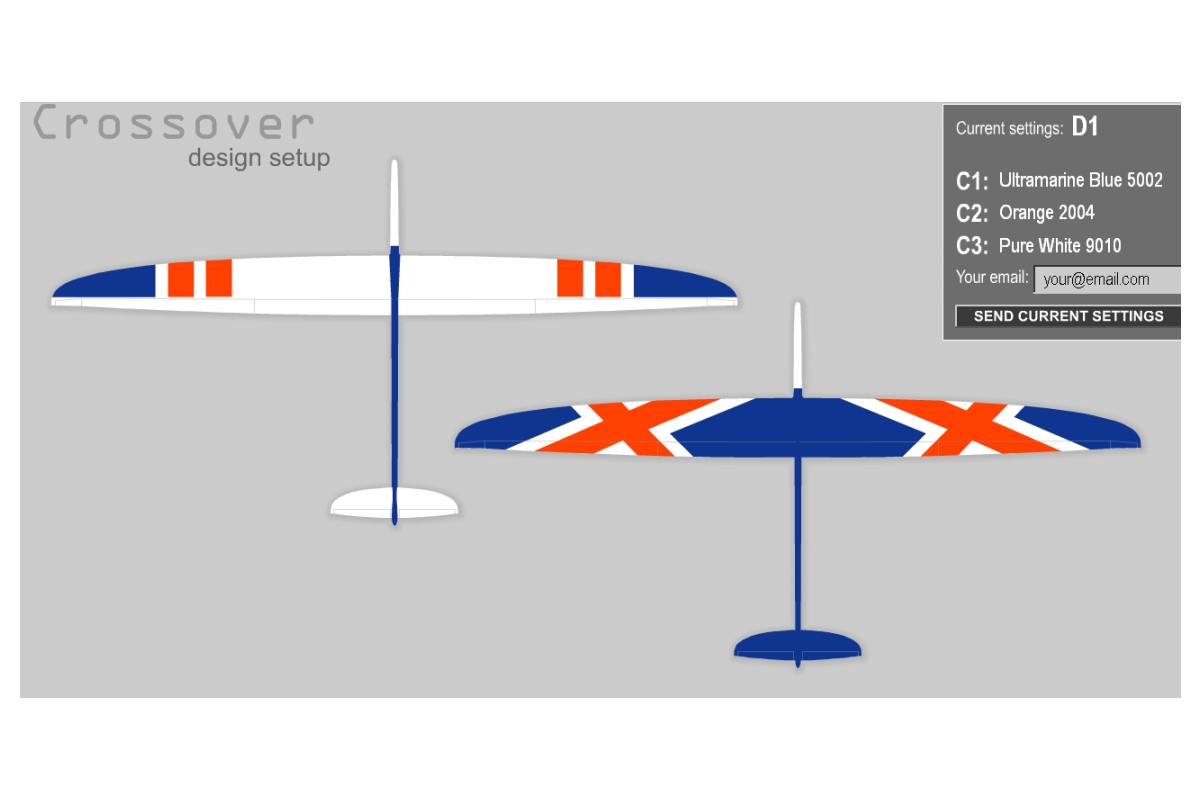 New Colour Configurator for our new Slope/Alround and F3F-model is now online !
Construction + Details:
*F3F-Version Standard:
Fuselage: Kevlar-glas layup ( tailboom in carbon honeycomb !)
Wing: 160g Carbon skin ( Herex-foam), prepared for RDS !
Ballast tube in wing ( 800g )
Ballast in wing joiner ( 450g ) / alternativ steel wing joiner ( ca 1060g ) !
Kit comes with:
+fuselage in vacuum technology (glas-kevlar-carbon-honeycomb)with installed servo board and linkage
+nose conus
+v-tail with installed linkage
+wing with gap sealed ailerons and flaps, giga-flaps, RDS-pocket, and cables
+Carbon joiner
+ready fitted servo box covers !
+small parts (connectors, quicklinks...)
Coming soon:
*F3F-Version Special
*F3B-Version
*Personal-Edition on request !
Also available:+premium bags for wings, tail, fuselage and joiner!
+ballast
+RC-equipment
+Building service ( ready-to-fly !)