SHINTO keeps on winning...
Another victory with SHINTO f3f. Pierre Rondel/FRA puts another win to his impressive record and wins La Muela again after 1995 and 2012 ! SHINTO shows again his outstanding performance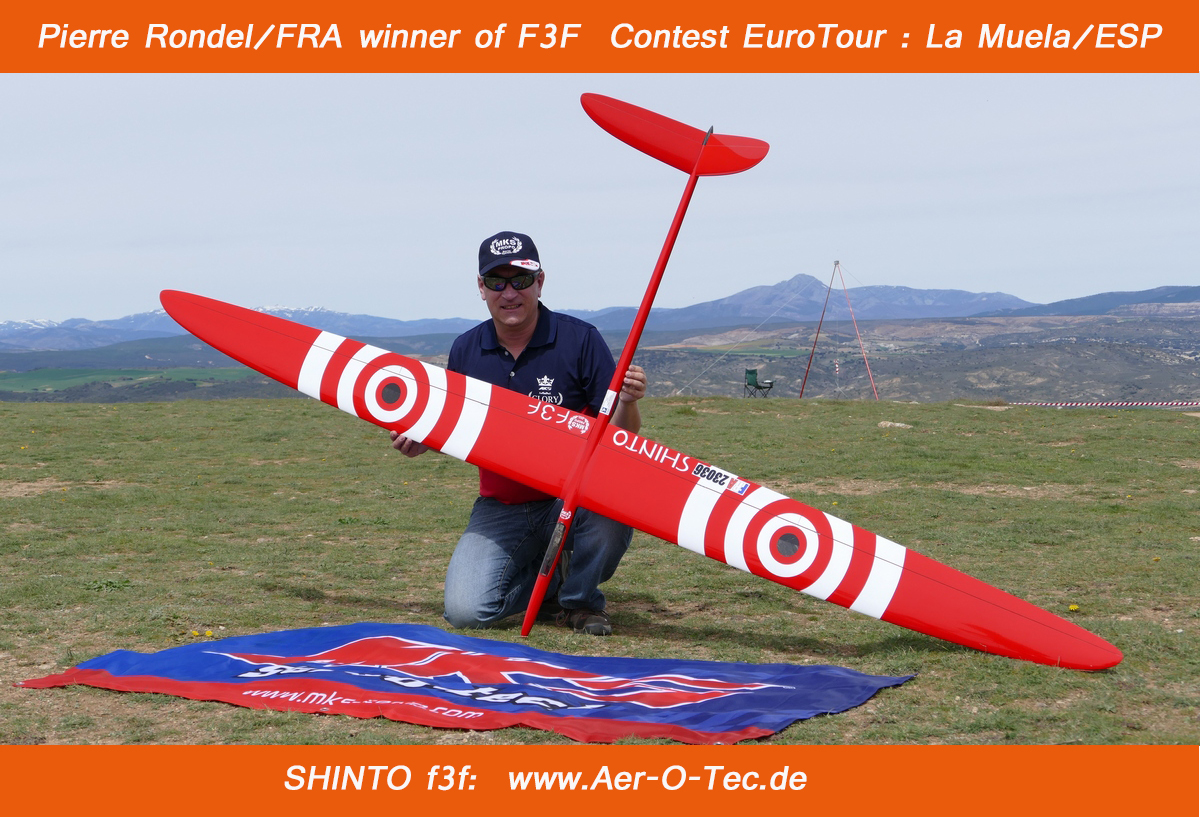 More results of Pierre Rondel with SHINTO in 2014:
French Championship F3F: Place 1
World championship 2014 F3F with Team France: Place 1
Wolrd Cup F3F Donovaly/SVK: Place 4...
Simon Thornton wins "Champion of Champions" F3F 2015 with SHINTO f3f: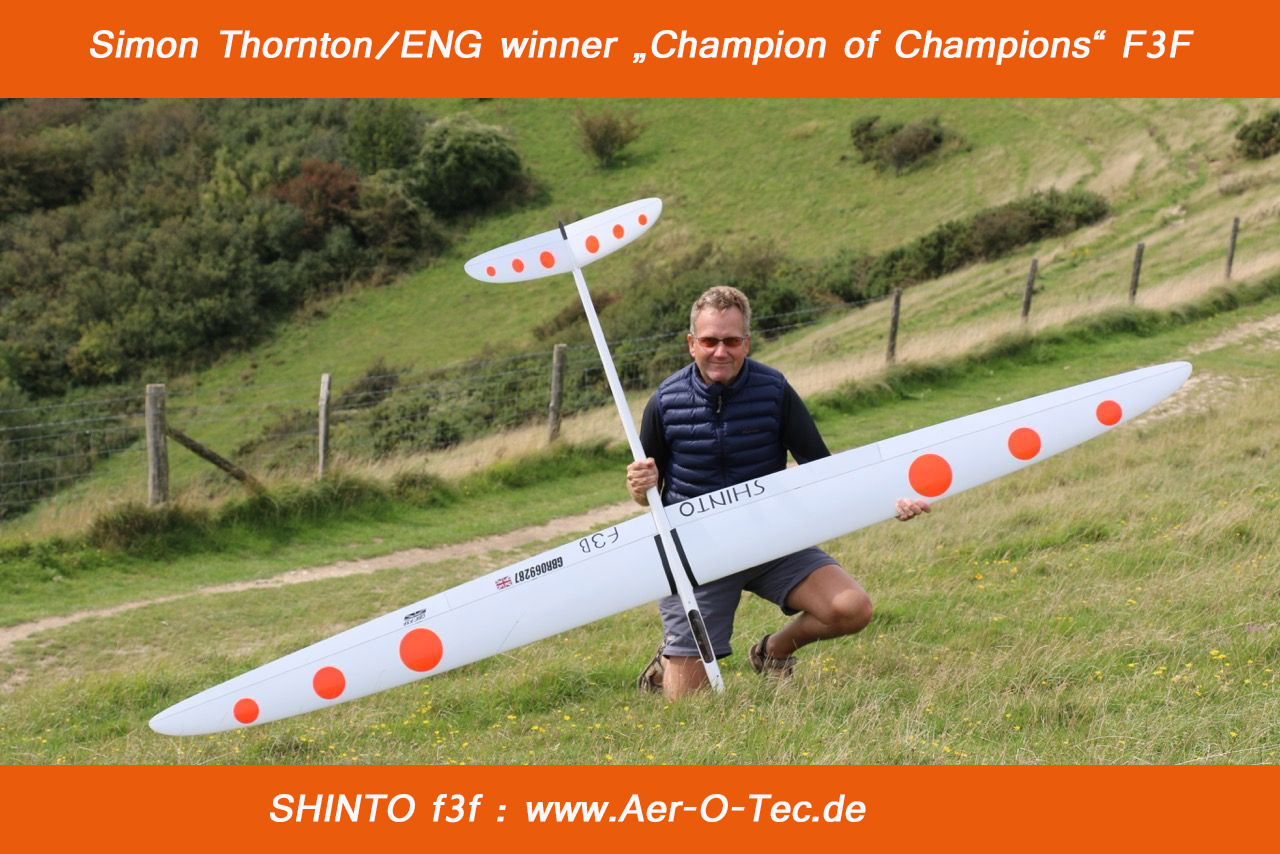 More results of Simon Thornton with SHINTO in 2014:
Welsh Winter League 4 - 1st
UK League 'Champion of Champions F3F 2014 - 3rd
UK National League, 27/4/2014 - 1st
UK Southern Open Eurotour, 10/5/2014 - 3rd
Polish Spring Cup World Cup/Eurotour 2014 - 4th
UK F3F National Chamionship, 7,8/6/2014 - 7th
Donavaly World Cup/Eurotour, - 1st
Welsh Open Eurotour, 19,20,21/9/2014- 2nd
Welsh Winter League, 15/2/2015 - 1st
Netherlands Winter League, 1/11/2014 - 1st
Welsh Winter League, 16/11/2014 - 1st
06.04.15 13:42:00, von
Stefan
, 126 Wörter, Kategorien:
Competitions
,
Noch kein Feedback